Archive for January, 2007
Thursday, January 18th, 2007
I just noticed this interesting addition to System Monitor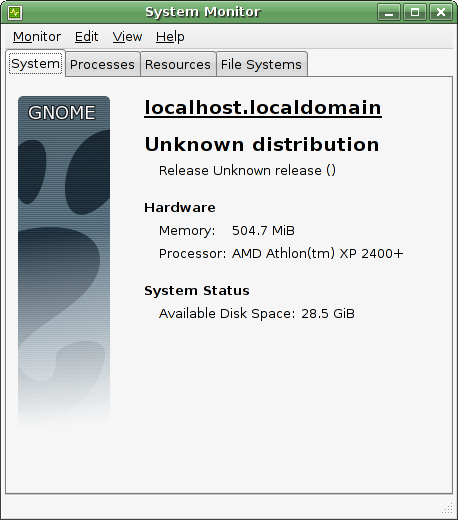 Although not particularly useful on my system it seems (it hasn't picked up the hostname or distribution), the banner graphic down the side was what took me by surprise. I would link to the GNOME logo guidelines at this point for suggestions, but live.gnome.org appears to be down again.
Update: Here it is: http://live.gnome.org/BrandGuidelines

Although, I suspect most distributions will just replace this graphic anyway?
Update 2: Corey filed a bug about this now. Looks like there are some quite strong opinions.