Initial schedule ready
May 9, 2006
10:54 pm
gnome, guadec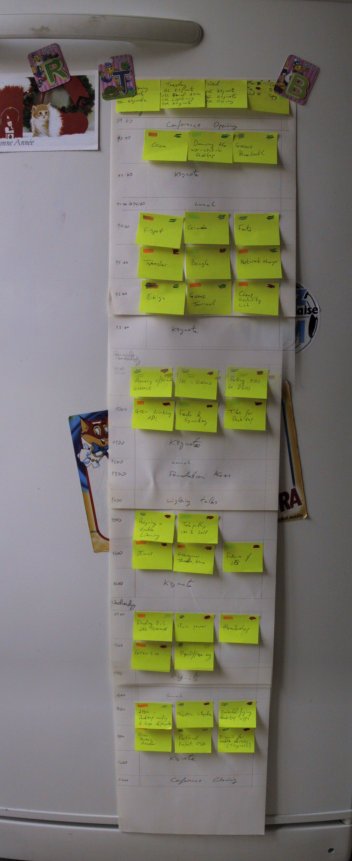 So, the first draft of the GUADEC schedule is ready – just waiting for publishing, and it should be online over the next couple of days.
I'm a low-tech kind of guy, and the process for doing the schedule was sufficiently interesting I thought I'd blog about it.
First, I taped together some A4 sheets, and drew out the schedule shape we'd agreed on – 3 parallel sessions, X hours for lunch, Y keynotes per day, etc.
Then I wrote the names of the accepted talks on sticky notes, color-coding them according to their track & stream.
And the sticky notes attacked the paper. A first quick draft was easily shuffled until I had something I was more or less happy with. And a few photos and a rough stitch later, here's the end result.