And then there were 5 (in total)
January 5, 2007
4:23 pm
home
It is with great pleasure that I present to you the newest member of the Neary family, which, while waiting for a real name to be chosen (once we know whether he's a he or a she) will be known by the codename "toto".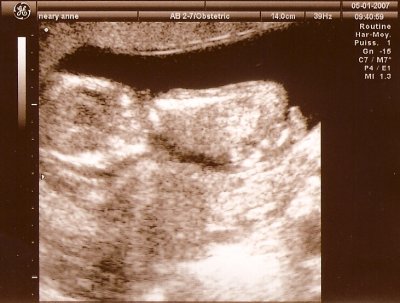 We had the first scan today, and everything is perfect. If anyone who hasn't seen one of these needs directions, ask in the comments, I'll let you know where all the bits are
Update: It seems some people thought that this was going to be my 5th child – I can confirm that the 5 includes myself and Anne – that's 3 kids. Isn't that enough?