Brothers separated at birth?
June 6, 2008
9:04 am
freesoftware, General, humour
I only noticed this after finally meeting him in the flesh at LinuxTag – Aaron Seigo bears an uncanny resemblance to Franck Ribéry, French footballer extraordinaire (except for the scars that Franck got going through a windshield as a kid and the funky hairdo).
The proof?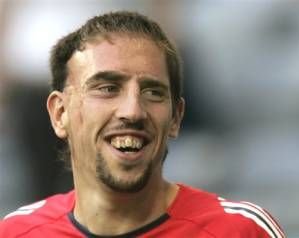 Aaron Seigo
Franck Ribery