On December 1, I give a talk about opensource at my university: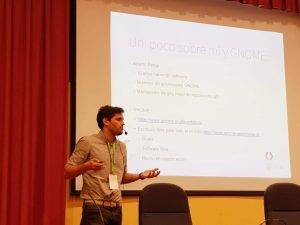 http://devfest.gdgasturias.com/#Mantener-un-proyecto-de-software-libre-Que-habilidades-necesito
I was on my motherborn language, spanish (maintaining an open source project, what skills are needed?) and you can check slides here: mantener un proyecto de software libre (Video is expected to be on youtube soon).
I was thrilled to go back to school. Last time I was in our "main auditorum" was 15 years ago, listening at Tim Berners Lee talking about w3c.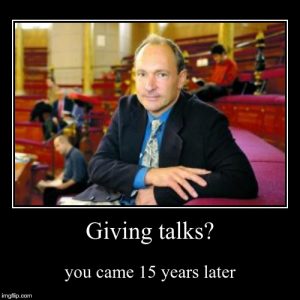 As many other events, speakers and organizers start with a dinner the day before the event, sharing stories and laughs, letting good vibes encourage us to share the best positive ideas to our students (future coworkers I hope)
All you should get noticed of how much time and effort takes to organize and manage an event like this, kudos to
https://twitter.com/mariaencinar
https://twitter.com/Aurora_Barrero
and the rest of the google dev team.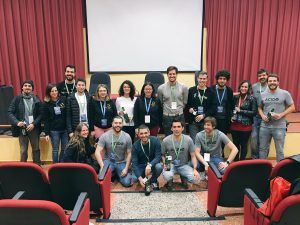 As a GNOME member I wanted to celebrate and make this day even more special, offering stickers and cake. Working with local stores to make it possible was fun, you should always try to do anything in your hand to improve things, this was my try:
Thanks @gnome for bringing such a sweet moment to #DevFestAsturias. And @albfanjul for being a great ambassador here in Asturias. pic.twitter.com/sULQcUdvlK

— GDG Asturias (@GdgAsturias) December 1, 2018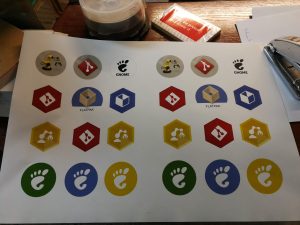 Hoping to bring more cool stuff for future events!
About the talk, I can't imagine anything better to talk about. Open source engages with the university as a perfect match. It's about sharing knowledge, doing what you can to help others, and letting people to grow its skills and share to the world valuable content.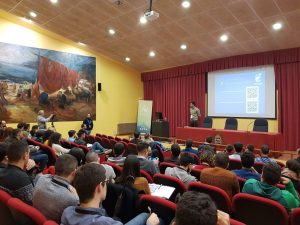 https://gitlab.gnome.org/GNOME/gitg is a great project that help people to get its it job done and teach lot of side skills you can use elsewhere. Hope you learn some of them in my talk. As said you can reach me on
https://riot.im/app/#/room/#_gimpnet_#gitg:matrix.org
at anytime and start your journey in open source.
Did I connect with my talk? I think I stimulate their minds, approaching open source as something interesting, helpful and productive, and showing how to use it, not only to help others but for your personal interest, in a typical win/win approach.
I went to the event as an attendant too, and I enjoy all the talks and workshops:
I sincerely suggest you to follow them on twitter, they all are interesting people with something to say.
Hope you enjoy this event as much as I did. We need you all assisting and giving talks to create local and global communities where people can share ideas, motivate others and see the cool part of our profession, which is broad and immature in so many ways.
See you ASAP. Looking for our next event.