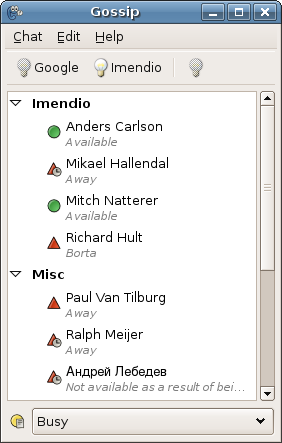 I managed to finally get Gossip 0.10 out!
I vowed to Kris I would do releases more often, for one thing, people kept telling my about bugs fixed over a month ago. So from now on, I will try to release monthly on average.
Everything was pretty smooth except for the first crash in a long time from Evolution (which is why I sent the mail announcement twice).
Update: The announcement with a list of changes can be found here: http://lists.imendio.com/pipermail/gossip-dev/2006-February/008508.html