Emblem is a new design tool that generates project avatars, or emblems if you will, for your git forge or matrix room. To set a GitLab project avatar one can put a logo.png file at the root of the project, if there is no manually set project avatar it will be picked up automatically.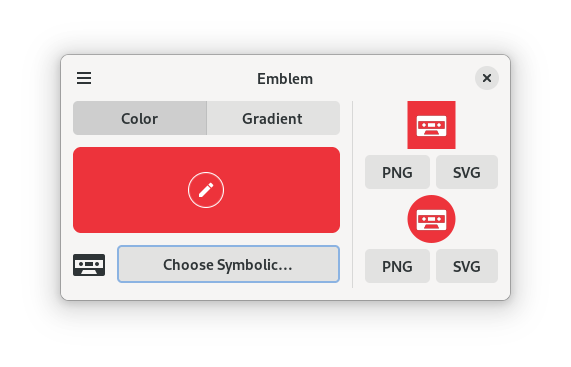 Emblem is powered by gtk4-rs, librsvg and libadwaita, you can get it at Flathub.
Special thanks to Federico Mena Quintero who helped me creating the svg template.
PS: The logo is only temporal, and a reference to Zelda OOT.