January 29, 2007
openwengo
Comments Off

on KDE hackfest in Wengo offices
We have some guests in the office today – David Faure, Laurent Montel, Benoit Jacob, Eric Pignet and Laurent Rathle from KDE (and KDE France) dropped by for a hackfest working on KDE 4. I did everything I could to slow them down, of course, but they were having none of it.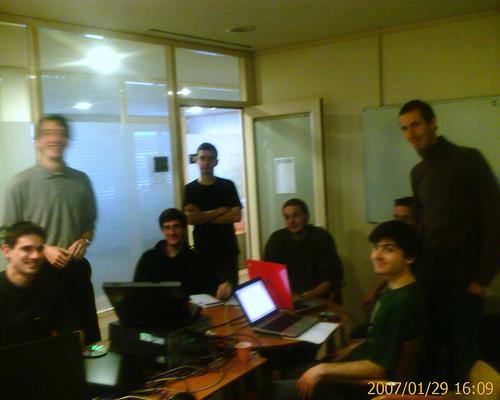 It was good to meet people from the KDE side of the fence, and David even gave us a presentation on some of the new stuff in QT 4, which was very well received by all involved.
Wengo is a proud sponsor of the KDE stand during Solutions Linux this year – drop by their stand if you want to see a demo of the latest releases of KDE or the Wengophone (if we manage to have working network).