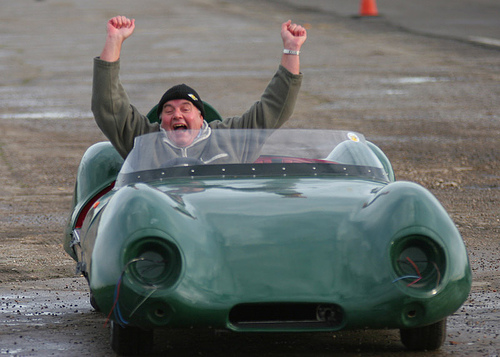 He's a fan of NetworkManager 0.7!
(photo by exfordy, reused under cc attriubtion 2.0)
I'm pleased to formally announce the release of NetworkManager 0.7, after about 2 years of development.  You asked, we delivered.  Top feature requests for 0.6 were:
Static IP
Mobile broadband
Multiple active devices
Internet Connection Sharing
Networking at boot / across logins
A connection editor
How did we do?  100% baby! With this much awesome, little Susie and Paul certainly won't be disappointed to find NetworkManager 0.7 goodness under the tree on Christmas morning.  You can get the new hotness in your latest distro, or download tarballs of the applet and the core daemon.
There will be a 0.7.1 release pretty soon to fix up a few issues and add a few things we didn't quite get to until now.  After that, it's full afterburner towards NetworkManager 0.8, where we've got some great stuff in the works, like Bluetooth, full IPv6, and yet more mobile broadband enhancements.  Come and get it.