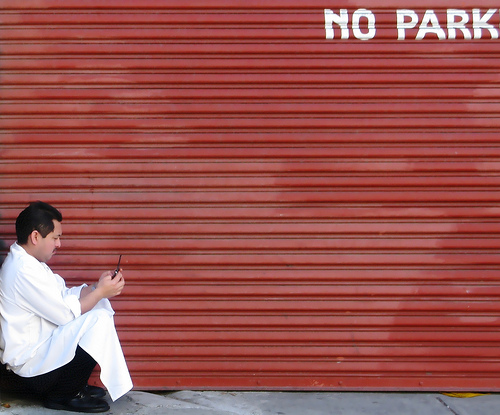 I cleaned up NetworkManager's Bluetooth PAN support (originally by Bastien) to show Bluetooth devices in the nm-applet menu.  Then I put together this walk-through to show how easy life is these days.  DUN support needs a bit more work (it's more complicated but also more capable); but tons of phones have PAN so let's get it out there.  The plugin support that Bastien recently added to the gnome-bluetooth wizard got us the other 25% of the way towards seamless Bluetooth networking on your desktop.
Pairing Your Phone
Obviously we start with the Bluetooth icon, since you need to find your phone and then pair with it.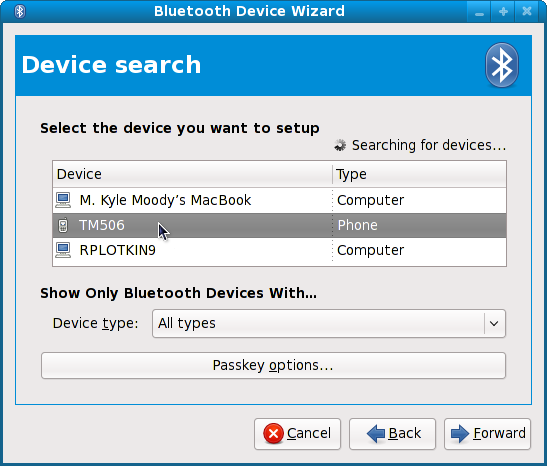 Pick your phone.  Hopefully you remembered to turn Bluetooth on and make your phone visible, otherwise do it now and hit the "Rescan" button.  As you can see, this is more a tutorial in gnome-bluetooth than NetworkManager right now.
The Money Note

Once you've paired and entered the passcode, we finally get into NetworkManager territory.  nm-applet installs a gnome-bluetooth plugin that does the magic of creating a Connection for your phone in GConf.  And all it takes is checking a box.
Patience!  You're one more click away from all the Facebook and Twitter and MySpace and Flickr and blogging and Googleness you crave so much.  It's just so hard being without this Internet thing for more than a few minutes.
How easy was that?  You'll need gnome-bluetooth >= 2.27.7.1, bluez >= 4.42, and git master of both NetworkManager and network-manager-applet.  Packages for Rawhide soon.