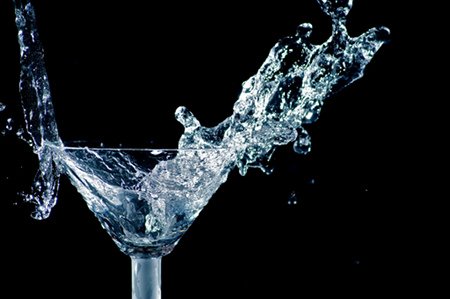 And why are we sipping sophisticated cocktails with an air of restrained joy, you might ask?  The answer is that we don't need a reason.  But if we had one (and I'm still not saying we do), it would involve a couple of great releases we've made over the past few weeks.  Thanks to everyone how contributed!
NetworkManager 0.9.6
Lots of great stuff in this update to the NetworkManager stable series.  Tons of fixes to the glib bindings, enhanced IPv6 functionality, more capable nmcli tool, support for ADSL modems, on-demand WiFi scan support, new Vala bindings, documentation updates, and a lot more.  This release is recommended for anyone using older 0.9.x versions.
Where do we go from here?  Bridging support is scheduled to land in the next release, as are some cleanups of the D-Bus and glib APIs that make it easier for app developers.  We'll probably also have real hotspot support (AP-mode, yay!), bring back WPA Ad-Hoc mode for kernel drivers that actually support it, toss in an enhanced connection editor with support for bridging, bonding, VLAN, WiMAX, ADSL, etc, and yet more fixes all around.  We're hoping to release this next version a bit later this fall.
ModemManager 0.5.4 and 0.6
Finally a 0.6 release, which adds support for Cinterion devices and Iridium satphone modems.  Plus an enhanced API for things like PIN/PUK retry counts, facility locks, network time and date indications, and better support for devices that want PPP on specific ports.  It also includes all the enhancements that are also present in 0.5.4 such as more compatible SMS handling, support for more ZTE, Ericsson, and Sierra devices, and random bug fixes.  They're also the most tested ModemManager releases ever!
Next up for ModemManager is beating git master into shape, which will debut as 0.8 sometime later this year.  It properly supports multi-mode devices that can talk CDMA/EVDO and GSM/UMTS and LTE all at the same time, including all the new Qualcomm devices that use the QMI protocol.  It also drastically reworks the D-Bus API to ensure things stay working with future hardware capabilities.  Yes, a huge D-Bus API break, but it's properly namespaced so that supporting both the old and new APIs can be done in the same binary without compile-time switches.
So cheers!  And play the *Manager drinking game: whenever it works, take a drink!  You'll be wasted in no time…