In the month of August we raised $1,212, for a total of $21,695 since January 1, 2009.
We made several improvements to our Friends of GNOME site, including the ability to specify your monthly donation amount.
Money from subscriptions held steady.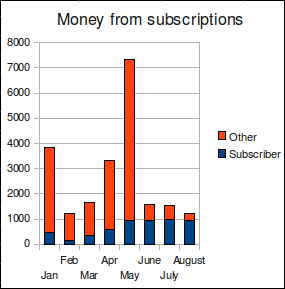 August 2009 was better than previous Augusts, thanks to the subscriptions to Friends of GNOME!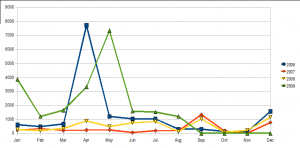 2009 is our best year yet and getting better.