I've been playing this weekend with libnotify, and, before taking the task of changing the Evolution's alarm daemon to use it, I've made some applets in GNOME Applets use it for some nice notifications.
First, the weather applet, which displays a notification whenever it gets an update from the weather forecast service: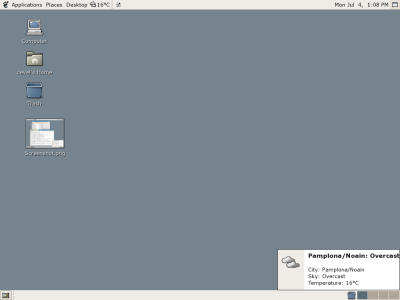 Then, the trash applet, which does the same when there are files deleted/added from/to the trash.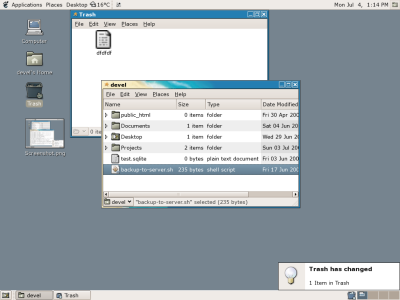 These notifications expire a few seconds after they are shown, so they should not disturb the user at all.