I hereby present a new release of gnome-reset, a set of tools that allow users to backup, reset and restore their settings, with pluggable backends to add specific support for specific apps settings. Right now, there is support for GConf, files and directories sources, which means settings can be backed up from/restored to GConf, files and directories.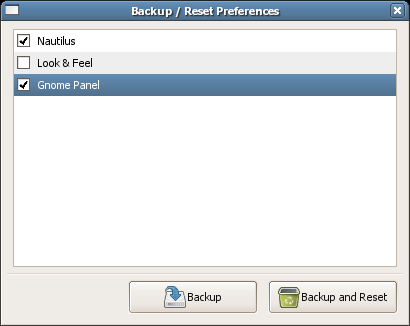 Right now, it contains two tools:
gnome-reset, to backup and reset settings
gnome-reset-restore, to restore a previous backup
Still lots of things to do, like providing support for all standard desktop tools, specific application support (like Evolution, which uses GConf data as well as .evolution directory), and any other idea people might have.
Get the tarball here