We have been discussing about the best way to reduce the overcrowded preferences menu, that is, the number of control center applets. The ideal solution, which we are discussing on the Control Center mailing list, is to have a new control center shell. More news on that soon.
The other things we discussed was about merging some of the applets, since some seem redundant. A good example is the keyboard capplets, which are 3!:
Keyboard applet, to set basic settings like layout and cursor blinking, and not so basic things, like the typing break.
Keyboard shortcuts.
Accessibility keyboard settings.
So this looked like the best candidate for the first merge, so after some discussion, two of them have been merged in the mockups below: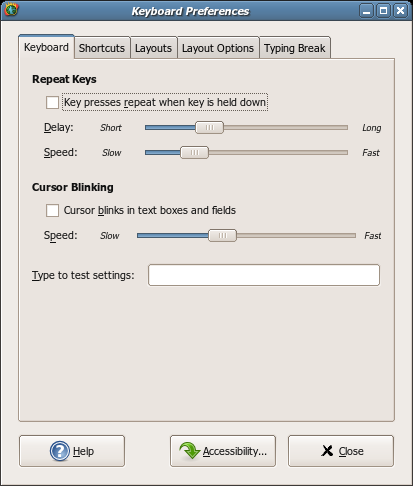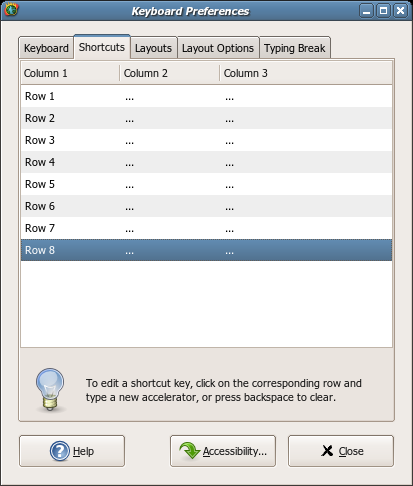 The a11y bits were not merged, mainly because the a11y guys seem to think it is better to keep it separated. And merging it with the already crowded keyboard preferences dialog seems a bad idea, given the a11y capplet has its own tabs, which would be inside the keyboard prefs capplet tab.
Any comments, suggestions, etc, please send it to the Control Center mailing list.