The Control Center patch party went great, with over 50 unreviewed patches reviewed and, some of them applied. The result of that crazy party (it lasted all the weekend) comes to you in the form of the 2.17.5 release of the GNOME control center, the best release ever.
Most notorious thing is the new categories in the control center shell: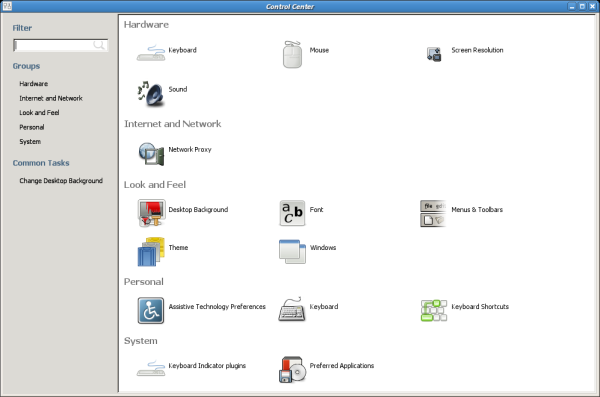 With searching integrated:
And lots of new small features, like new MIME type for theme packages, sound capplet improvements, etc. See the NEWS file for more information.