Today I completed my patch for the message of the day feature in gnome-session, based on comments added to the wiki.
So now, if libnotify is available, it will use that for displaying the message of the day. Apart from that, it monitors the /etc/motd file, displaying again its contents whenever it changes.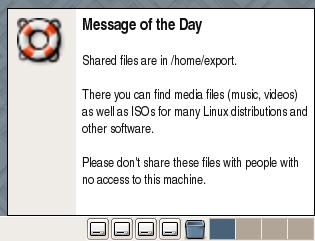 As soon as gnome-session is branched, I'll submit the patch. For the time being, it's here (added files here and here).