I've recently been working on a new background chooser for GNOME, which supports multiple "sources" of backgrounds. Today I used libsocialweb to integrate support for browsing the user's photostream from flickr.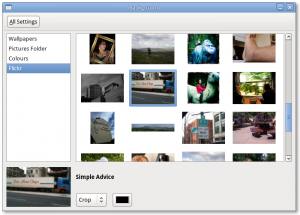 The UI is still a work in progress, I'm hoping to land it before the feature freeze at the end of the week.
I'll also be at Guadec this week, but only for the 28th and 29th. See you there!