Archives by date
You are browsing the site archives by date.
By hughsie on December 28, 2011
Does anybody want to help translate the colorhug-client project to new languages? The transifex page is here. If any strings are difficult to translate let me know and I'll either add translator comments or reword them. Thanks!
Posted in Uncategorized | 17 Responses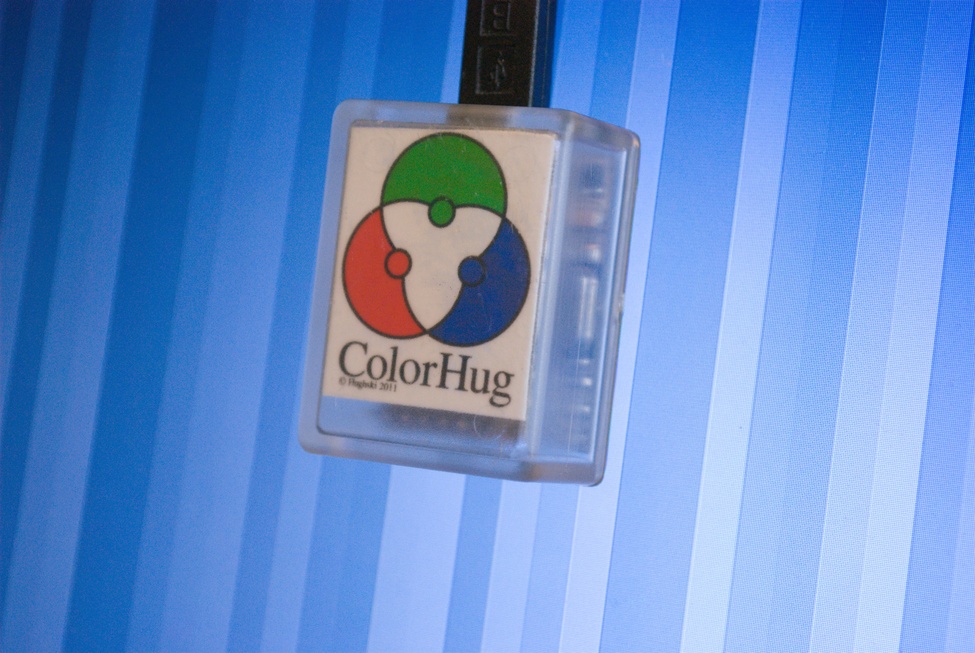 By hughsie on November 13, 2011
For the past 3 weeks I've been working long nights on an open source colorimeter called the ColorHug. This is hardware that measures the colors shown on the screen and creates a color profile. Existing hardware is proprietary and 100% closed, and my hardware is open source. It has a GPL bootloader, GPL firmware image […]
Posted in Uncategorized | 51 Responses
By hughsie on November 1, 2011
Dear lazyweb, I've got a few hundred measurements like this from the prototype hardware: input value:  0.123456,0.234567,0.345678 gives: output value: 0.876543,0.765432,0.654321 Does anyone know how to estimate a 3×3 matrix to convert the output value to the input value? I need to do this to be able to calibrate the open-source calibration hardware that I've […]
Posted in Uncategorized | 51 Responses
By hughsie on September 21, 2011
Alexandre Prokoudine asked me a few questions about color management, and this was the result. Enjoy.
Posted in Uncategorized | 2 Responses
By hughsie on September 15, 2011
GUsb is a GObject wrapper for libusb1 that makes it easy to do asynchronous control, bulk and interrupt transfers with proper cancellation and integration into a mainloop. If you're interested, check out the released tarball or code from git, and tell us what you think. For those wanting to know the purpose of this little […]
Posted in Uncategorized | 1 Response
By hughsie on August 23, 2011
In colord, I need to do cancellable asynchronous interrupt transfers to talk to spectrophotometer devices like the X-Rite ColorMunki, and connect up libusb1 with a GMainLoop. It turned out Hans de Goede also needed to do the same kind of integration with his spice work. So, we want to share code to minimize bugs as […]
Posted in Uncategorized | 8 Responses
By hughsie on July 8, 2011
I've just asked for a colord mailing list to be created, as it seems odd to discuss KDE integration with a system daemon on the gnome-color-manager mailing list. If you're interested in the development of the colord color management framework, please can you subscribe to this new mailing list. It's going to be low volume, […]
Posted in Uncategorized
By hughsie on June 9, 2011
Back a couple of years ago, I started gnome-color-manager. Like all new projects grown out of an idea, it was a self contained project that could be added to GNOME if the user wanted, or removed if they had space or stability concerns. A year ago, a large part of gnome-color-manager got forked out into […]
Posted in Uncategorized | 12 Responses
By hughsie on May 16, 2011
2011 was my first LGM. Random points of note: Huge thanks go to the LGM organizers for sponsoring my flight to and from London. James Shubin was a superb host, and I really thank him for letting me crash at his flat for the week and eat his food. He's a cool dude. Meeting up […]
Posted in Uncategorized | 1 Response