By hughsie on May 13, 2013
If you want your GNOME build in the Fedora 19 Beta, please make sure you release a tarball today. The builds are being collected in a spreadsheet and the mega-update will be filed tomorrow morning.
Posted in Uncategorized
By hughsie on May 13, 2013
In a world where so many open source projects never get to version 1.0, I've just announced colord 1.0.0. See the archives for the release announcement and the FAQ for details about the new numbering scheme.
Posted in Uncategorized | 2 Responses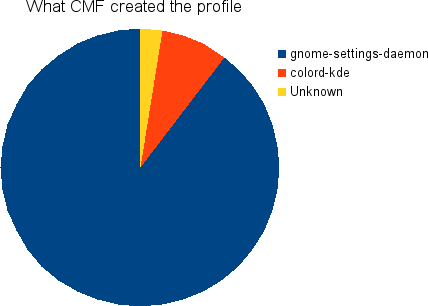 By hughsie on May 3, 2013
A couple of weeks ago I asked people to run a command which uploaded all their auto-EDID display profiles to me. This was a massive success with 1858 profiles being added to a large dataset. These were scanned by the cd-find-broken tool, and results plotted on my G+ page. As there's been so much new […]
Posted in Uncategorized | 2 Responses
By hughsie on April 25, 2013
First, thanks for everyone that contributed ICC profiles. I've received over 800 uploads in a little under 24 hours, so I'm very grateful. TLDR: Total profiles scanned: 800 Profiles with invalid or unlikely primaries: 45 EDIDs are valid 94.4% of the time This resulted in the following commit to colord: commit 87be4ed4411ca90b00509a42e64db3aa7d6dba5c Author: Richard Hughes […]
Posted in Uncategorized | 3 Responses
By hughsie on April 24, 2013
A favour, my geeky friends: gnome-settings-daemon and colord-kde create an ICC profile based on the color information found in the EDID blob. Sometimes the EDID data returns junk, and so the profile is also junk. This can do weird things to color managed applications. I'm trying to find a heuristic for when to automatically suppress […]
Posted in Uncategorized | 2 Responses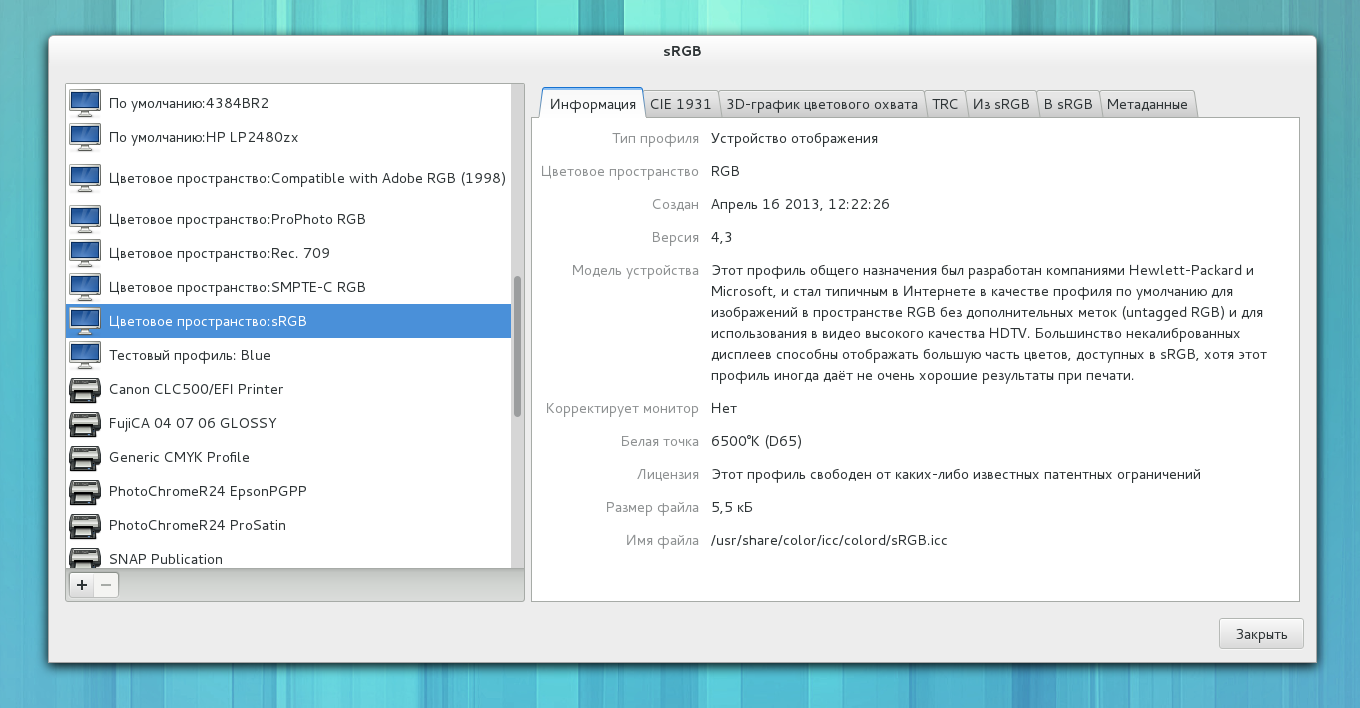 By hughsie on April 18, 2013
In GNOME 3.10 we'll have translated ICC profiles thanks to all the translators. This should make Alexandre Prokoudine happy indeed. For applications, libcolord provides a CdIcc GObject if you don't feel like dealing with wchar_t's and 'mluc' objects yourself. Applications that deal with ICC profiles and want to get the localized versions of the description […]
Posted in Uncategorized | 1 Response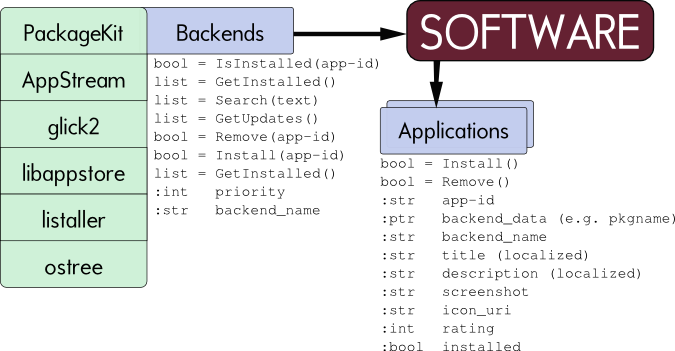 By hughsie on March 5, 2013
I've been asked by a few people now to outline my plans for improving software installation in GNOME. I've started to prototype a new app called 'GNOME Software'. It exists in gnome git and currently uses PackageKit to manage packages. It's alpha quality, but basically matches the mockups done by the awesome guys in #gnome-design. […]
Posted in Uncategorized
By hughsie on March 4, 2013
I've just purchased a ColorMunki Smile so I can write a native colord driver for the i1 display class of hardware. I'll base this on the Argyll CMS driver which is also GPLv2+ and this will mean we can get faster and more reliable readings by not spawning /usr/bin/spotread and trying to screen scrape the output. […]
Posted in Uncategorized
By hughsie on February 28, 2013
Does anybody know of a GSL-like math library that can do Akima and cubic spline interpolation? It needs to be LGPLv2+ or some variant of BSD. GSL is GPLv3 which  is incompatible with the the LGPLv2+ used in libcolord. GPL for a library is such a bad idea it's not even funny.
Posted in Uncategorized | 10 Responses
By hughsie on February 5, 2013
A couple of weeks ago I asked people on my blog and a few chosen mailing lists to answer three simple questions: What monitor calibration devices do you own? Which of these devices have you used in the last 6 months? If you were to buy a new calibration device, which would you buy? I […]
Posted in Uncategorized | 4 Responses