I've started working on converting Nautilus to use the gio API instead of gnome-vfs. Its nowhere near done, but today I finished converting the basic file information reading and handling to gio.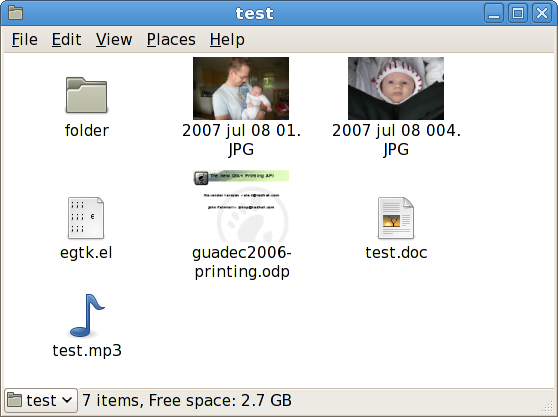 Here it is, in all its glory!
Of course, it looks exactly the same as before, but its new and shiny on the inside. 🙂
The code is available in the "nautilus-gio" branch in subversion. At the moment it only works with the standard gio local files backend. If you install gvfs it crashes due to some dbus mainloop integration conflict issues.