Today we finally landed the printing branch of gtk+. This means that if you build gtk+ from cvs (what will become 2.10) you get support for page setup and print dialogs.
The actual printing is done through Cairo, which recently has gotten some kick-ass work from Carl Worth on the PDF and postscript backends. On windows cairo draws using GDI, so the native print drivers are used. In fact, on windows you even get the native print dialogs.
From a users perspective there are two new dialogs. First the Page Setup dialog: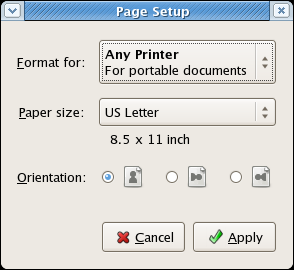 This dialog lets you set up the page size, layout and the printer margins. This is enough to let the application lay out pages, and is typically used very early when writing a document.
Then there is the actual print dialog: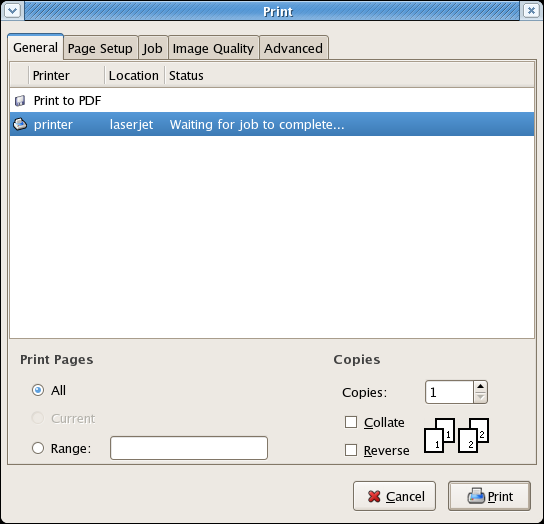 You use this when you want to actually print the document. It lets you print to a printer or to a file. It also allows you to set all sorts of settings that control how the print job is handled. Some are generic, like what pages to print, and some are printer-specific like duplex or paper stapling.
This code is now mostly working, but we really need people to test it. So, anyone working on an application that prints, please port your app to this API and give us feedback on it. Its important that we get API feedback early so we can fix it early.