A while ago we opened the Red Hat office in Munich to girls and boys aged 12-16 from schools in the region. This was part of the Girls' Day and Boys' Day initiatives backed by a lot of organisations including the German government. The goal is to introduce the girls and boys to careers that are dominated by the opposite gender which has been shown to considerably decrease the gender afinitiy in girls when asked about their favourite career choices.
We also had the chance to participate in Boys' Day as the Munich office mainly houses non-engineering parts of the company including human resources and marketing.
The day started with Emilie giving a summary about Red Hat as a company and what open source is and means. After that, we split the groups and the boys worked together with the marketing team for the rest of the day. With the girls we spent the day connecting a few LEDs and a button to an arduino like microcontroller and creating basic programs on it. We deliberatly kept the tasks quite simple, focusing on showing the direct link between the program and result. During the time the girls incrementally learned to program the LEDs and finally build a simple traffic light application which turns the light to green when the button is pushed.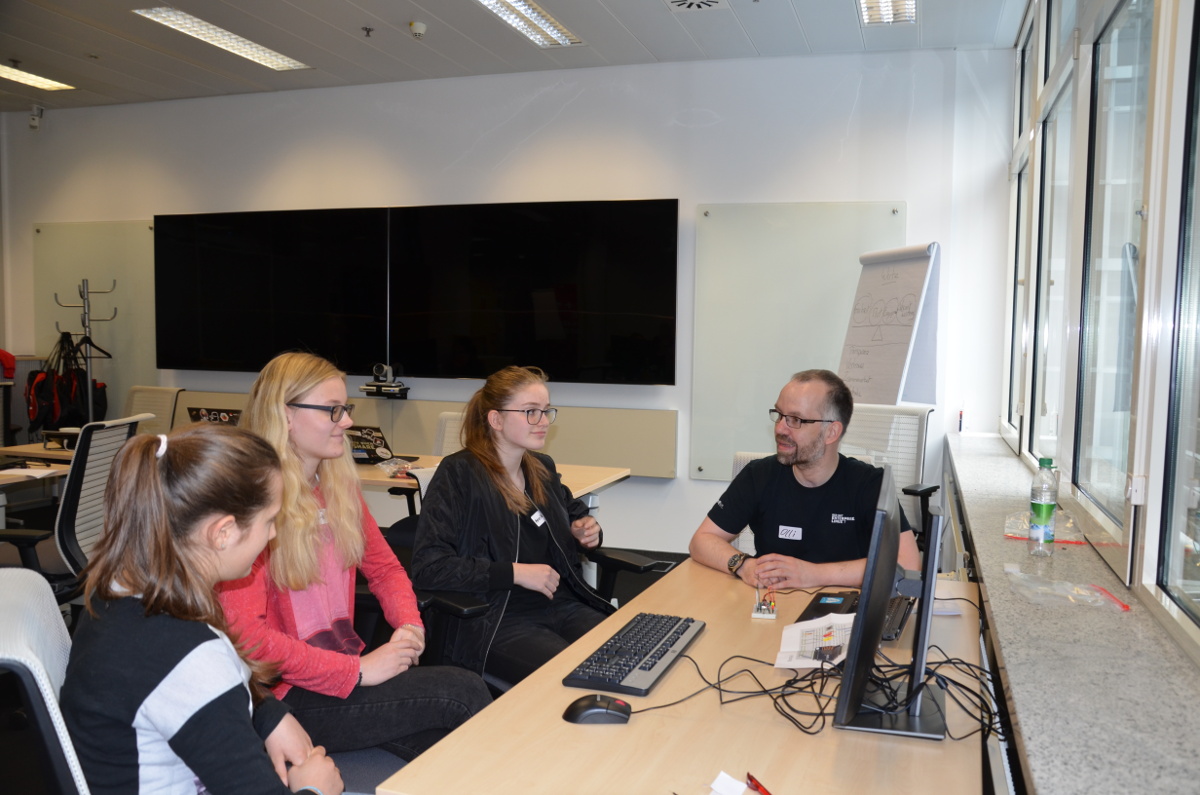 At the end of the day we gave the full set of electronics to each of the girls. This includes the NodeMCU, breadboard, LEDs and push button. We also included the flash drive with the customised Fedora live image containing the development environment.
Many thanks goes to Miriam, Oliver and Jens who did much of the preparation work, from registering us as an organisation, building the live image to working out the tasks for the day and getting the hardware. Christian Kellner and Helene also helped before and on the day allowing us to host up to 15 girls.
This was the first year that we participated, and the feedback has been positive. We believe it worked out well and would like to participate again next year.