Welcome to the October 2019 Friends of GNOME Update!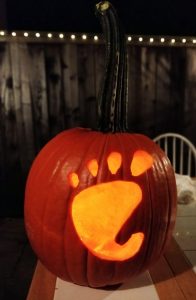 GNOME on the Road
Molly de Blanc and Sri Ramkrishna were at All Things Open this past month. They both gave talks, ran a booth, and met lots of great people who were excited to learn about GNOME. They ran out of stickers.
Neil McGovern and Rosanna Yuen attended GNOME.Asia Summit, both delivering keynotes! While he was in Indonesia, Neil also delivered a keynote at openSUSE.Asia Summit.
Board member Carlos Soriano spoke at GitLab Commit about how GNOME uses GitLab.
Not quite on the road, but Neil was on FLOSS Weekly. You can watch the episode on their web site.
If you have a GNOME-related speaking engagement coming up, feel free to drop us a line!
Patented
Technical developments
There have been changes to buildbot in order to accommodate the latest release of the FreeDesktop SDK.
You can now find org.freedesktop.Sdk.Extension.golang for FreeDesktop SDK 19.08 and io.qt.qtwebkit.BaseApp for KDE runtime 5.13.
Read all about it!
LAS
Along with our friends at KDE, we're organizing the Linux App Summit (LAS). LAS is taking place this year in Barcelona, Spain, from November 12 – 15th. Registration is open so sign up today.
Thank you!
As always, thank you for being a Friend of GNOME!
Photo courtesy of Britt Yazel under a CC-BY license.