Welcome to the August 2020 Friends of GNOME Newsletter!
We're going to be doing some rebranding soon, including looking for a new name. Our goal is to cover news and activities from the GNOME Foundation, as well as linking out to interesting GNOME news. Feel free to contact us with any name ideas you may have!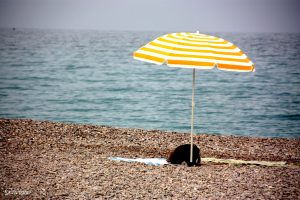 GNOME on the Road
We had an amazing GUADEC last month. We had talks, workshops, and Birds of a Feather sessions. Topics ranged from role of technology in education to team work best practices around building free software to GNOME specific technical discussions. The videos are now online.
GNOME is people and the community really came through at GUADEC, spending lots of social time together, taking advantage of the platform we used for GUADEC 2020.
We're actively working on the Linux App Summit and GNOME.Asia. The [CFP for the Linux App Summit is currently open][5].
[5}: https://www.gnome.org/news/2020/08/linux-app-summit-2020-call-for-talks-now-open/
New Infrastructure for GNOME
We installed instances of Big Blue Button (video chat software) and Indico (event software) for GUADEC. These have been made available for general use to GNOME Foundation members and for Foundation activities.
Community Engagement Challenge Winners Announced
The Community Engagement Challenge is about coming up with new ways to get people involved in free software and GNOME. The Challenge is set up in phases – at the end of each phase winners are selected for the next stage and supplied with funding to work on their project. We recently announced phase one winners!
These twenty projects are all excellent and quite different from one another. Some are based in organizations, where others are being created fresh by one person. We look forward to seeing how they develop over phase two!
GNOME is Looking For Fundable Projects
We've looking at trying something new! A number of projects within GNOME are stuck at a point where funding could make a big difference. We're looking to identify those and the people working on them in order to help them take the next steps they need to take. If you know of such a project, please add it to the Fundable Projects page.
In general, we're in the early stages of starting a Fundraising Working Group. If you're interested in getting involved, we'd love to hear from you!
Thank You!
Thank you so much for supporting the GNOME Foundation! We appreciate everything you do for us!