I had the pleasure of coordinating GNOME and LibreOffice presence at Özgür Yazılım ve Linux Günleri (Free Software and Linux Days) 2018 in Istanbul, which took place between May 12 – May 13 in Bilgi University's santralIstanbul campus. Here, I'll try to share the GNOME part of the picture.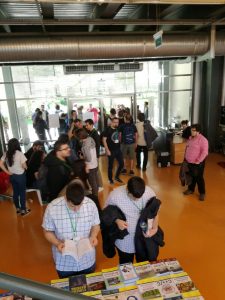 I am back at home after the Free Software and Linux Days 2018 in İstanbul. It was a small and cozy event. The number of attendees was lower than the previous years, but on the plus side, we had more time for each visitor. It was also a good opportunity to break the ice between different segments of the Turkish Free Software community.
We had a nice booth, jointly run by GNOME Turkey ad LibreOffice Turkey community members, next to the Pardus booth. We gave out stickers to the visitors, answered their questions about GNOME, LibreOffice, and Free/Libre Software in general. Community members also had a lot of time to chat, and to discuss the current situation and the future of our community in Turkey.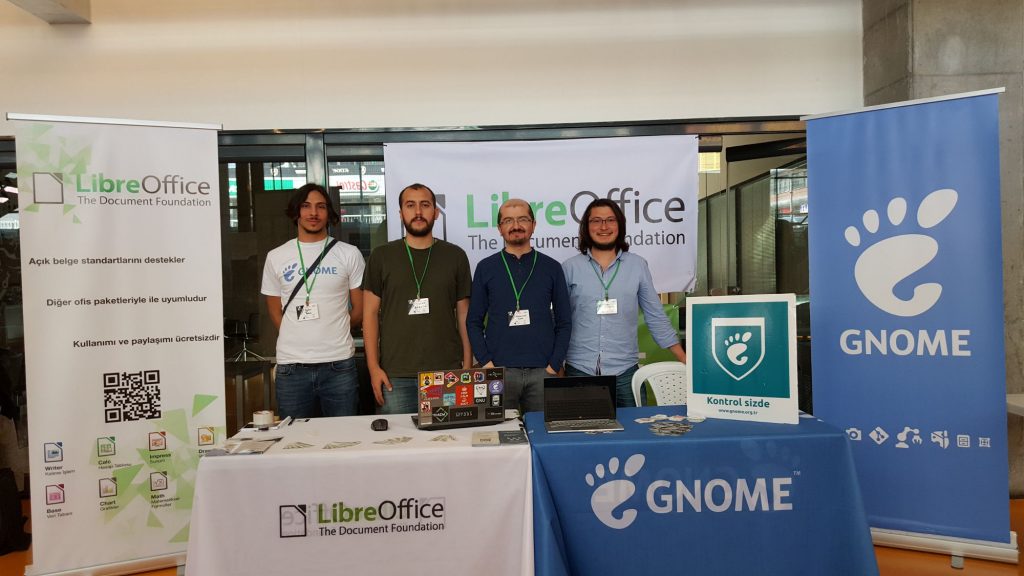 We also had two GNOME related presentation/seminar sessions:
Özgür Yazılımları Türkçe Konuşturmak (Making Free Software Talk Turkish), by Muhammet Kara
GNOME Recipe Uygulaması (The GNOME Recipe Application), by Emel Elvin Yıldız
And we now have all materials to set up a complete GNOME booth for any upcoming event in Turkey (thanks to The GNOME Foundation for funding the booth stuff).
Please see the wiki page for more details, photos, and links to related tweets.
Many thanks to all the visitors, attendees, and the organizers of the event! If you're a GNOME user and you want to help promote it in your local region, consider joining the engagement team.