I spent last night writing a GNOME application to duplicate a ton of USB devices. I looked at mdcp, Clonezilla and also just writing something loopy in bash, but I need something simple my dad could use for a couple of hours a week without help.
It's going to be super useful for me when I start sending our LiveUSB disks in the ColorHug box (rather than LiveCDs) and possibly useful to other people just wanting to copy a USB drive for QA testing on a small group of people, a XFCE live CD of Fedora rawhide for a code sprint, and that kind of thing.
GNOME MultiWriter allows you to write and verify an ISO file to up to 20 USB devices at once.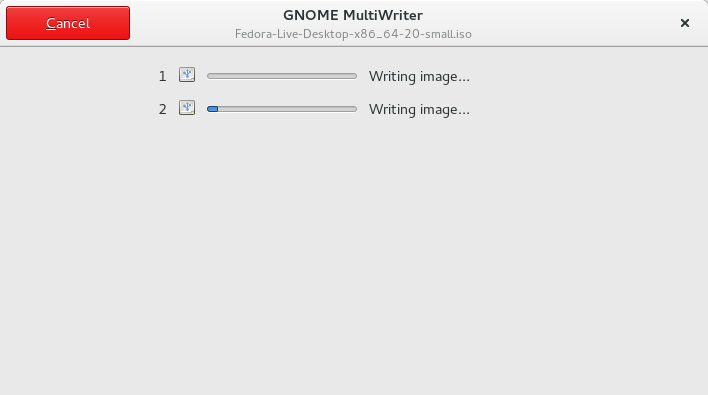 Bugs (and especially pull requests) accepted on GitHub; if there's sufficient interest I'll move the project to git.gnome.org after a few releases.