Ambient light sensors let us change the laptop panel brightness so that you can still see your screen when it's sunny outside, but we can dim it when the ambient room light level is lower to save power.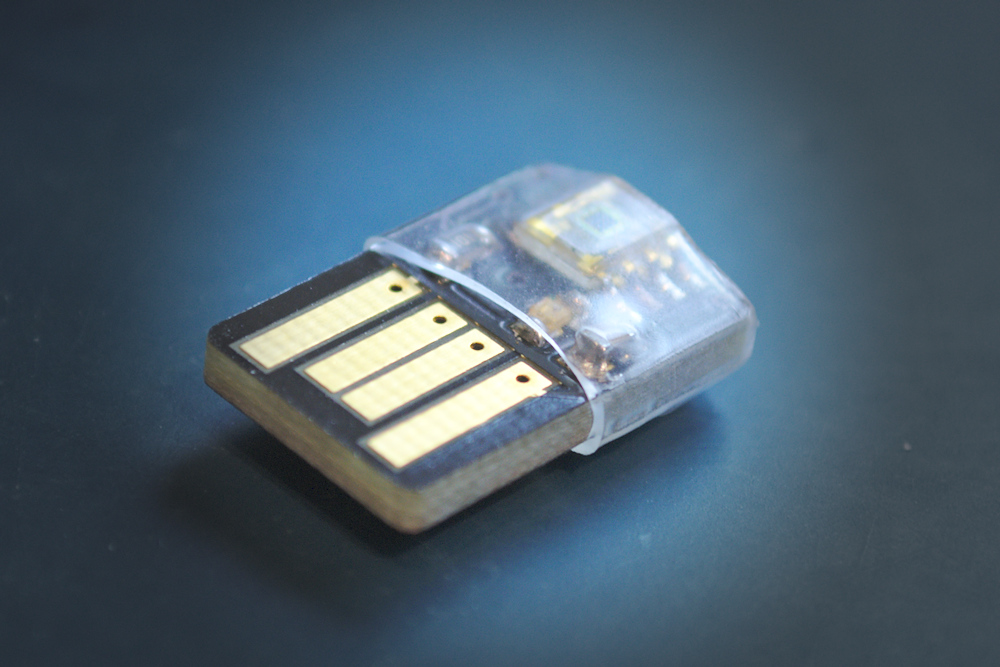 I've spent a bit of time over the last few months designing a small OpenHardware USB device that acts as a ambient light sensor. It's basically an uncalibrated ColorHug1 design with a less powerful processor, but speaking a subset of same protocol so all the firmware update and test tools just work out of the box.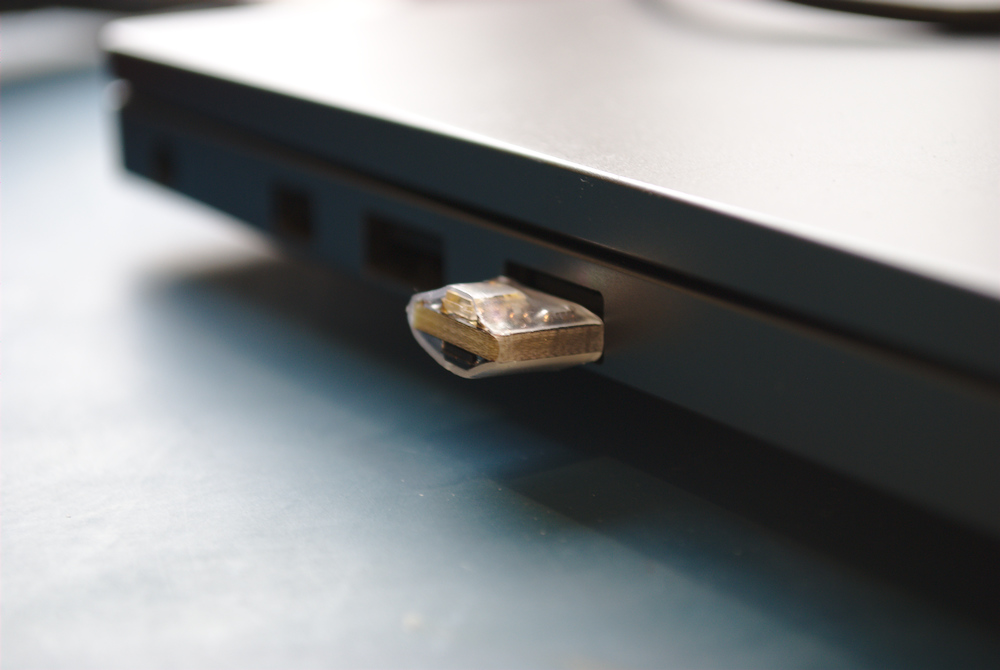 The sensor itself is a very small (12x22mm) printed circuit board that inserts directly into a spare USB socket. It only sticks out about 9mm from the edge of the laptop as most of the PCB actually gets pushed into the USB slot.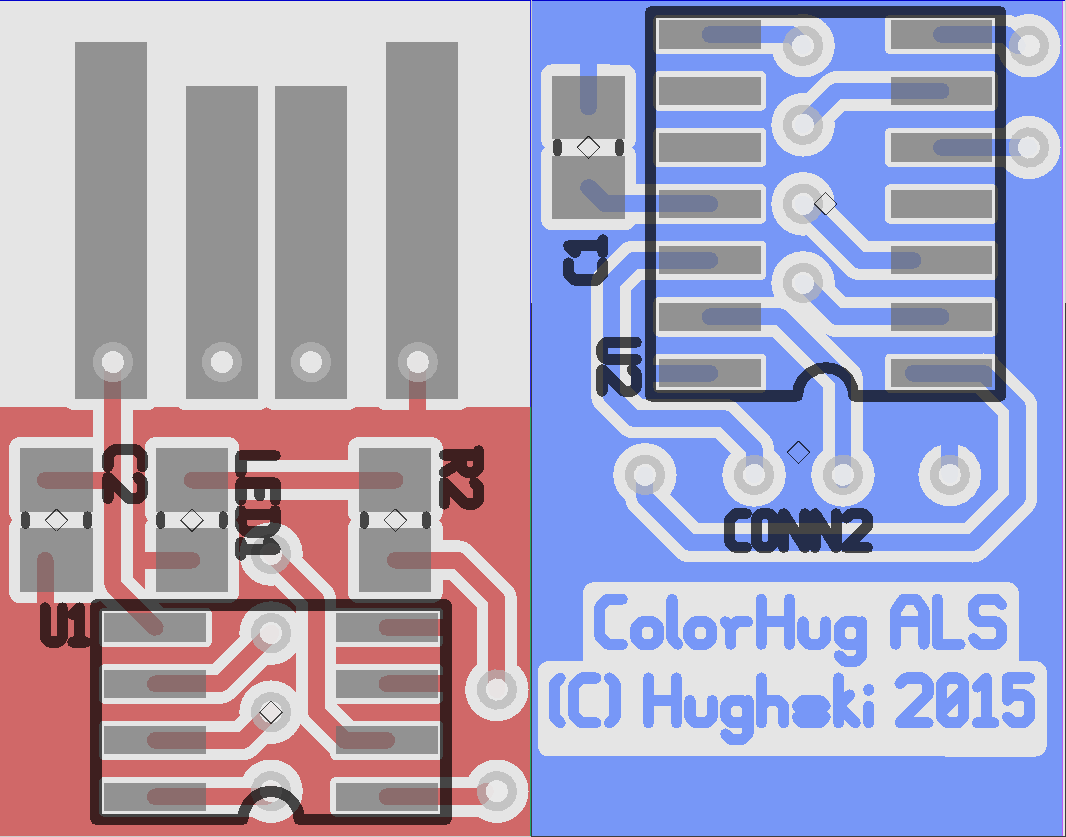 ColorHugALS can currently control the backlight when running the colorhug-backlight utility. The Up/Down header buttons do the same as the hardware BrightnessUp and BrightnessDown keys. You can still set the absolute backlight so you're in control of the absolute level right now, the ALS modifying the level either side of what you just set in the coming minutes. The brightness is modified using a exponential moving average, which makes the brightness changes smooth and unnoticeable on hardware with enough brightness levels.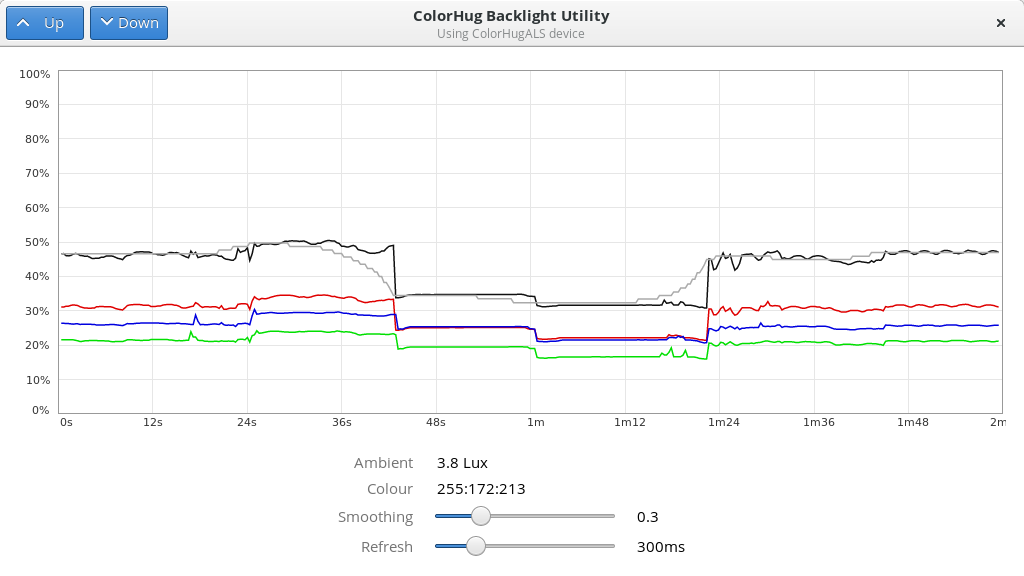 We also use the brightness value at start to be what you consider "normal" so the algorithm tries to stay out of the way. When we've got some defaults that work well and has been tested the aim is to push this into gnome-control-center and gnome-settings-daemon for GNOME 3.18 so that no additional software is required.
I've got 42 devices in stock now. Buy one here!