For GNOME 3.30 we've enabled something that people have been asking for since at least the birth of the gnome-software project: automatically installing updates.
This of course comes with some caveats. Since it's still not safe to auto-update packages (trust me, I triaged the hundreds of bugs) we will restrict automatic updates to Flatpaks. Although we do automatically download things like firmware updates, ostree content, and package updates by default they're deployed manually like before. I guess it's important to say that the auto-update of Flatpaks is optional and can easily be turned off in the GUI, and that you'll be notified when applications have been auto-updated and need restarting.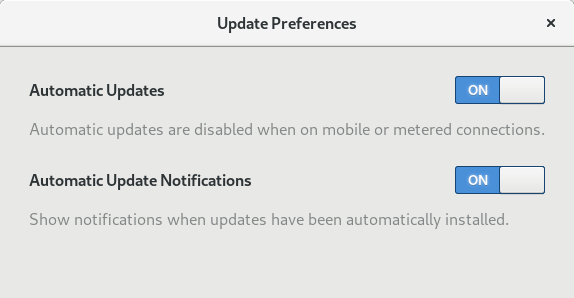 Another common complaint with gnome-software was that it didn't show the same list of updates as command line tools like dnf. The internal refactoring required for auto-deploying updates also allows us to show updates that are available, but not yet downloaded. We'll still try and auto-download them ahead of time if possible, but won't hide them until that. This does mean that "new" updates could take some time to download in the updates panel before either the firmware update is performed or the offline update is scheduled.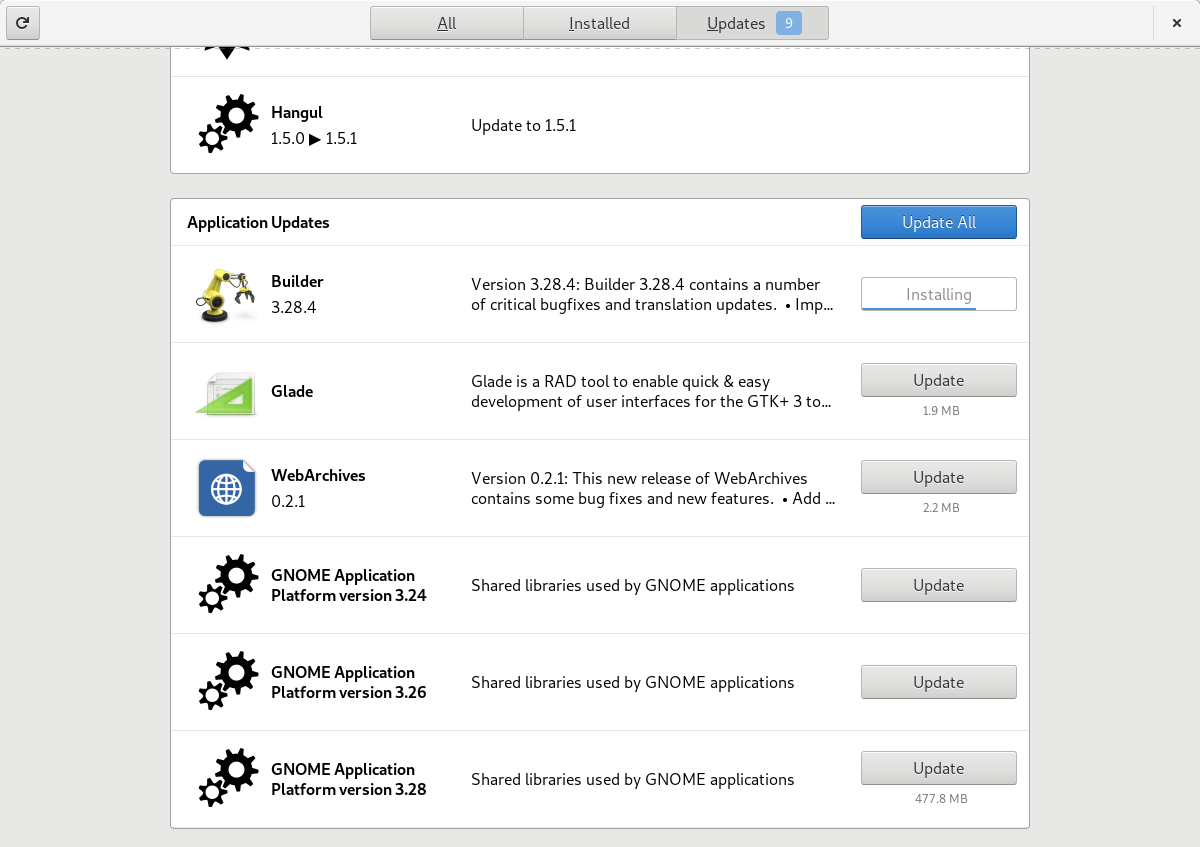 This also means we can add some additional UI controlling whether updates should be downloaded and deployed automatically. This doesn't override the existing logic regarding metered connections or available battery power, but does give the user some more control without resorting to using gsettings invocation on the command line.
Also notable for GNOME 3.30 is that we've switched to the new libflatpak transaction API, which both simplifies the flatpak plugin considerably, and it means we install the same runtimes and extensions as the flatpak CLI. This was another common source of frustration as anyone trying to install from a flatpakref with RuntimeRepo set will testify.
With these changes we've also bumped the plugin interface version, so if you have out-of-tree plugins they'll need recompiling before they work again. After a little more polish, the new GNOME Software 2.29.90 will soon be available in Fedora Rawhide, and will thus be available in Fedora 29. If 3.30 is as popular as I think it might be, we might even backport gnome-software 3.30.1 into Fedora 28 like we did for 3.28 and Fedora 27 all those moons ago.
Comments welcome.