This morning I tagged the newest fwupd release, 1.3.1. There are a lot of new things in this release and a whole lot of polishing, so I encourage you to read the release notes if this kind of thing interests you.
Anyway, to the point of this post. With the new fwupd 1.3.1 you can now build just the libfwupd library, which makes it easy to build GNOME Firmware (old name: gnome-firmware-updater) in Flathub. I tagged the first official release 3.34.0 to celebrate the recent GNOME release, and to indicate that it's ready for use by end users. I guess it's important to note this is just a random app hacked together by 3 engineers and not something lovelingly designed by the official design team. All UX mistakes are my own :)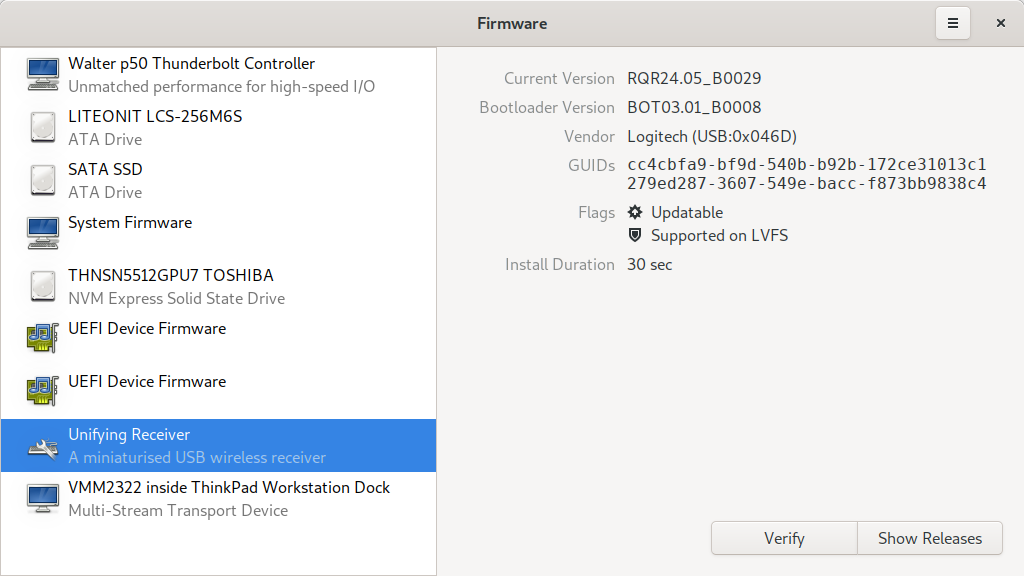 GNOME Firmware is designed to be a not-installed-by-default power-user tool to investigate, upgrade, downgrade and re-install firmware.
GNOME Software will continue to be used for updates as before. Vendor helpdesks can ask users to install GNOME Firmware rather than getting them to look at command line output.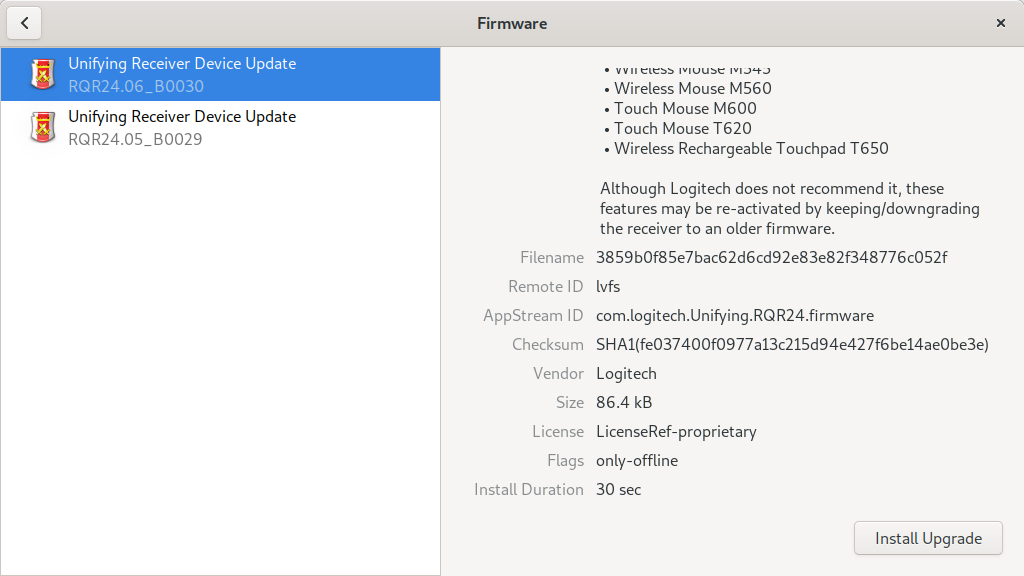 We need to polish up GNOME Firmware going forwards, and add the last few features we need. If this interests you, please send email and I'll explain what needs doing. We also need translations, although that can perhaps wait until GNOME Firmware moves to GNOME proper, rather than just being a repo in my personal GitLab. If anyone does want to translate it before then, please open merge requests, and be sure to file issues if any of the strings are difficult to translate or ambigious. Please also file issues (or even better merge requests!) if it doesn't build or work for you.
If you just want to try out a new application, it takes 10 seconds to install it from Flathub.