As part of my call for UNIX power for desktop, one of the best proposals, IMO, was Nautilus-Actions. The idea behind it is to avoid the need for writing 10s of Nautilus plugins, by letting the users extend the Nautilus context menus as they wish. So, after a few weeks, and a lot of work from Frederic Ruaudel, the man behind Nautilus-Actions, it is looking now great.
First, it adds a new item to the Nautilus context menu, from which you can add, edit, remove actions: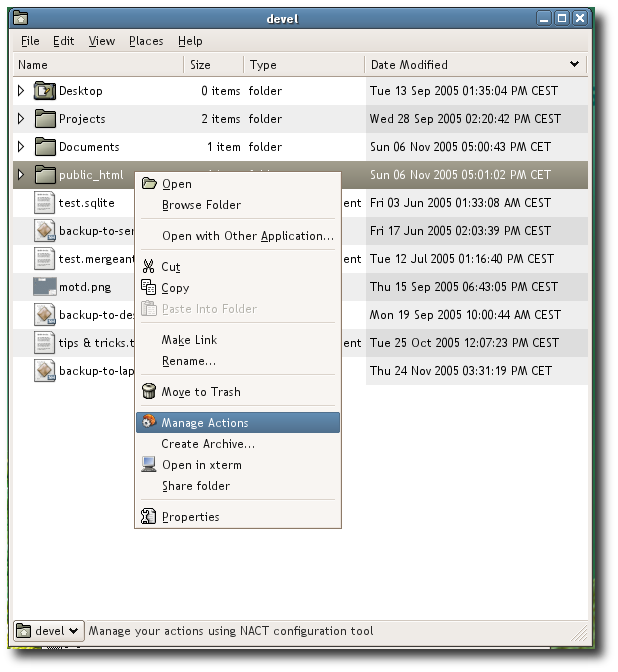 From this last window, you can configure the details of the actions, which will show up in the menu as soon as you add it.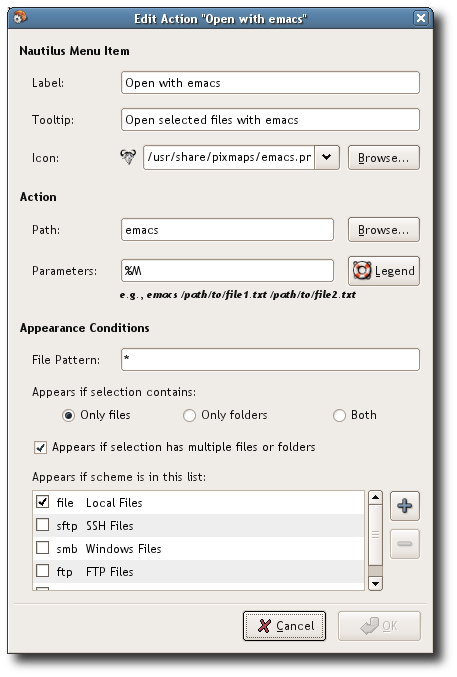 As it is shown in this screenshot, you can configure all details related to the action, to specify for which combination of files/folders, file patterns and network schemes should the action be shown on the Nautilus context menu.
Looks good, eh? Kudos to Frederic!