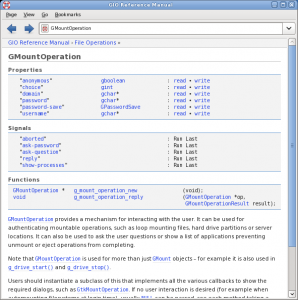 This is the GIO API reference, generated by gtk-doc, converted to Mallard, and displayed in Yelp 3. Yelp is a surprisingly nice API documentation viewer.
Update: If you use Devhelp a lot, you probably use the Search tab to get to symbols quickly. We've got that covered. The quick search feature in Yelp lets you search as you type on page titles and descriptions.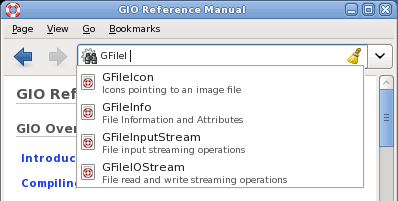 If you type multiple words separated by spaces, Yelp ANDs them. This is really handy for narrowing the results without having to type a perfectly matched string.