Spurred on by the positive comments in my last little theme experiment for the OpenMoko, I have made a few adjustments based on some of the comments. It's also now available in OpenMoko svn.
If you have a OpenMoko build set up, you can try it out. Firstly you need to build the package and then rebuild the package index:
bitbake moko-gtk-engine && bitbake package-index
You may have issues if you have built this before, because I did made some changes to the repository that svn can't handle very cleanly, so if you have problems, wipe your svn checkout and start again.
Then you need to ssh into your neo and run the following commands:
opkg upgrade
opkg install moko-gtk-engine
dbus-launch gconftool-2 –t string -s /desktop/poky/interface/theme "Moko"
/etc/init.d/xserver-nodm restart
Here are some more screenshots of the theme running on the device. There are still some bugs with colours in a few places, so testing would be much appreciated.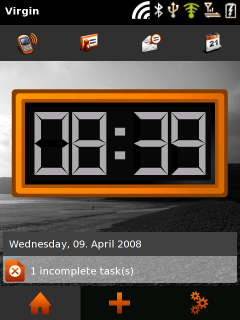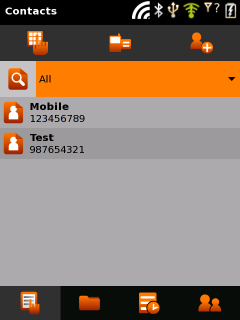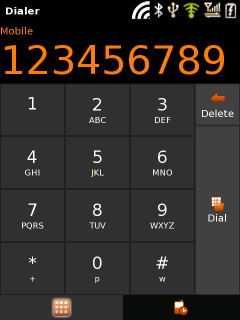 I think the GPS icon is green because the GPS chip was on when I took the screenshots. I've been testing a couple of the peripherals on my GTA02 lately and I'm happy to report so far Wifi, GPS, accellerometers and the LEDs all seem to be working correctly. I got a fix from the GPS today which according to Google maps, was within 1 meter of my actual location.