One of the new features I was able to contribute to GNOME 3.8 was the sharing settings panel.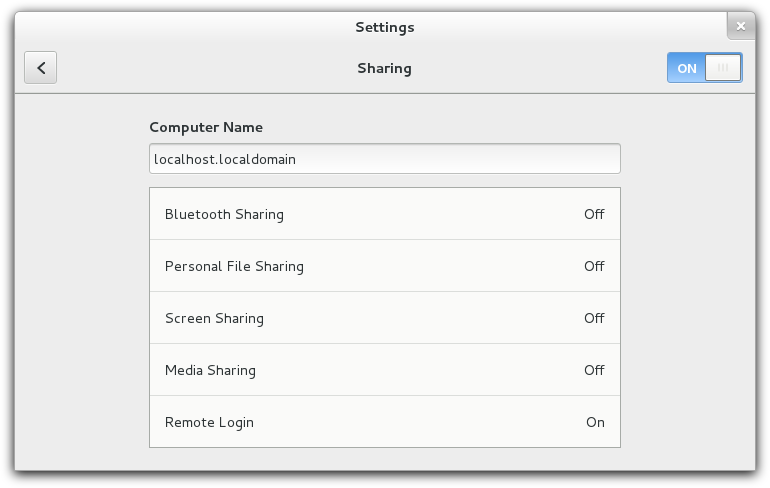 The goal of this panel is to provide the user with a way to control what is shared over the network. The sharing services are provided by various existing projects, including Vino, Rygel and gnome-user-share. If any of the services are not installed, the relevant settings are not displayed. The panel also allows the user to configure various options for the services.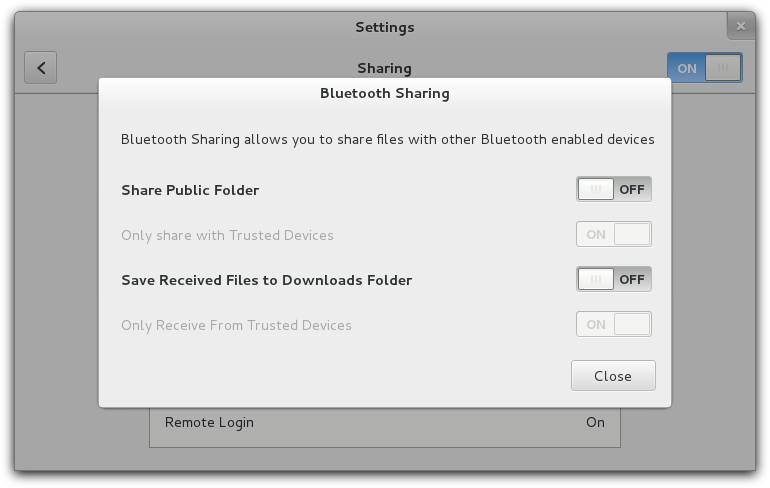 More details about the design of the panel are on the wiki page.