So Wim discovered that he was unable to view the keynote that Steve Jobs did at MacWorld. The reason was that it was using some weird Quicktime RTSP format which none of the open players seemed to support (could be that they do in their CVS versions). So he hacked up support for it in GStreamer building on the RTSP work which I mentioned a few days ago.
The result looks like this: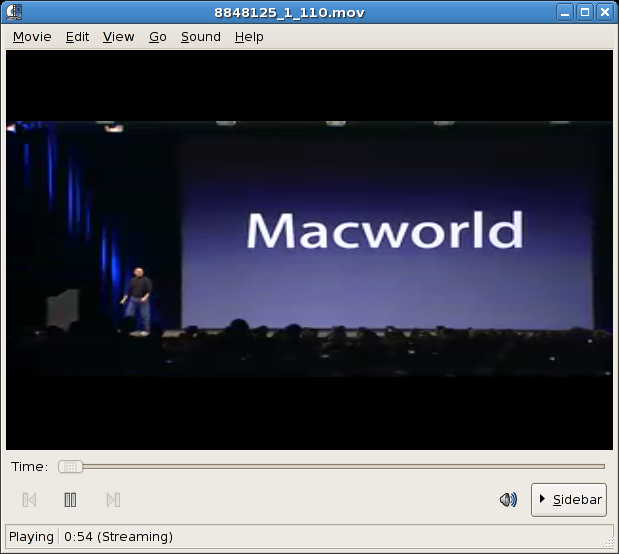 The RTSP uri in question is this (needs CVS GStreamer of almost every module)

rtsp://a2047.v1413b.c1413.g.vq.akamaistream.net/5/2047/1413/1_h264_110/1a1a1ae656c632970267e04ebd3196c428970e7ce857b81c4aab1677e445aedc3fae1b4a7bafe013/8848125_1_110.mov

The link from the browser doesn't work yet, but I think thats probably some player detection or playlist parsing issue.