So today kickstarted the gnome-shell hackfest in Leidschendam, the Netherlands.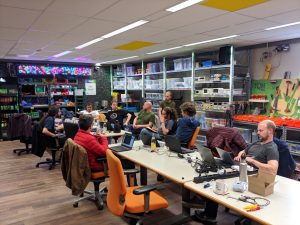 There's a decent number of attendants from multiple parties (Red Hat, Canonical, Endless, Purism, …). We all brought various items and future plans for discussion, and have a number of merge requests in various states to go through. Some exciting keywords are Graphene, YUV, mixed DPI, Xwayland-on-demand, …
But that is not all! Our finest designers also got together here, and I overheard they are discussing usability of the lock screen between other topics.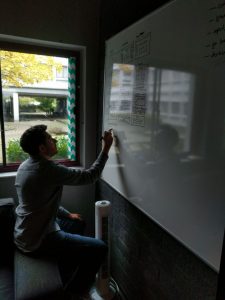 This event wouldn't have been possible without the Revspace hackerspace people and specially our host Hans de Goede. They kindly provided the venue and necessary material, I am deeply thankful for that.
As there are various discussions going on simultaneously it's kind of hard to keep track of everything, but I'll do my best to report back over this blog. Stay tuned!