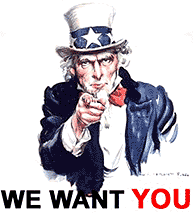 You're a frequent GNOME user, and want to help out? You can help us! If you have problems with your GNOME software, report them if they've not yet been reported.
People doing GNOME development suffer from a constant lack of time. They are typically working full-time, and their GNOME commitment is limited to their spare time. Therefore, they need people who do the prelimitary work for them. We have to know about the users' problems to tackle them. Unfortunately, without managing and sorting all their wishes by priority and category, we can't deal with those reports. That's where you can help out! Help us to not loose track of all the interesting and cool ideas our users have! Join the GNOME BugSquad! Just pick a software product you really like and follow the instructions.
We really have to join forces to improve our software, let's do it!
Regarding Nautilus, I'd like also like to thank in particular some very active users and developers who got more and more involved into Nautilus, by filing bugs, triaging them and writing patches, including Vidar Braut Haarr, Christian Kirbach, Reinout van Schouwen, Jaap A. Haitsma, Fabio Bonelli, Teppo Turtiainen, Nelson Benitez and many many others I forgot.
It's nice to see that Martin Wehner could also invests some of his very very limited spare time into triaging and fixing some bugs, so a previously inactive maintainer is back on stage again.
Good desktop experience is all about getting the details right :).