Every year at GUADEC, the Board of Directors presents the prestigious Pants award. It recognizes a GNOME contributor who has made significant contributions and who has really embodied the GNOME spirit. Among recipients are Emily Chen, Alexandre Franke, and Allan Day, the three most recent winners. This year, the Pants w
ere
presented to Alex Larsson, who was recognized for contributing since 1998 to a
number
of technologies, being the "fixer" who
always
gets to the root of
a
problem, and his invovlemt with
GTK
,
GDK
, the old
GDM
greeter, hi
–
dpi support, Nautilus, Spice, G
IO
, and Flatpak. We sat down with him shortly after the announcement was made, to learn a bit more about him.
---
Where are you from and where are you based now?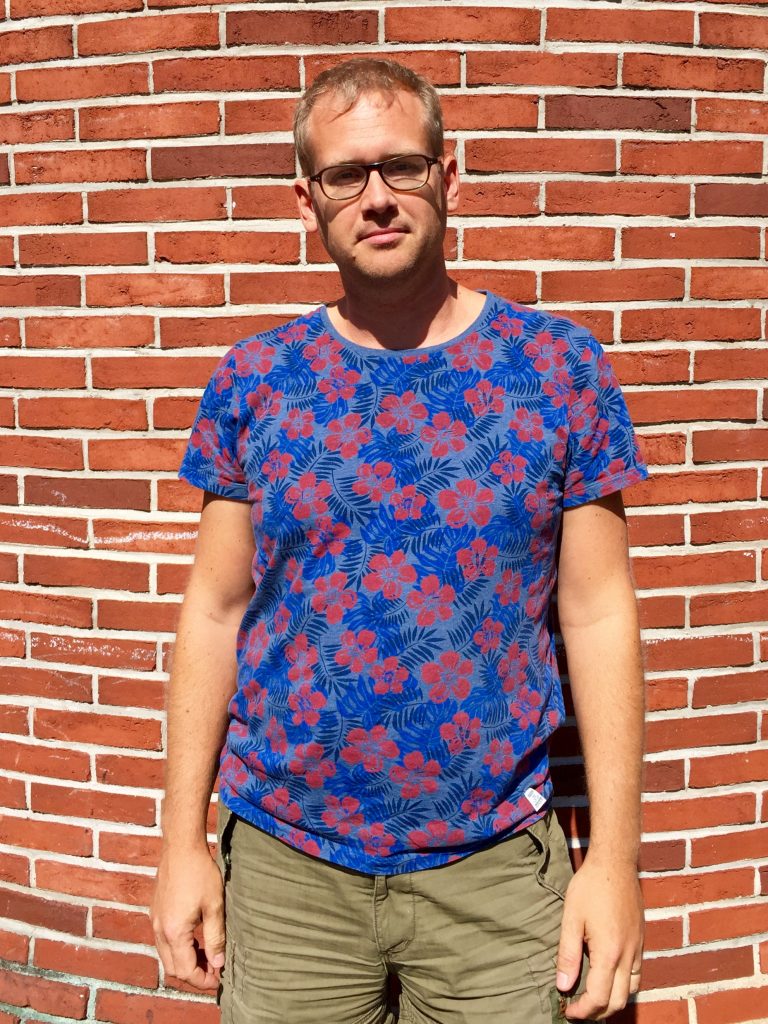 I'm from Sweden, born in Sto
c
kholm
and I
live there now. I spent a year in North Carolina during my first year at Red Hat in 2001.
---
How long have you been contributing to GNOME?
My first contribution was in 1998 to Dia.
---
How did you first get involved in contributing?
I wrote that app because I needed it for school. It's a diagram app that I needed in university and there wasn't anythin
g
like it. Plus, I wanted to learn GTK and toolkit programming.
---
We know you've worked on a lot of different important projects. You have made a lot of important changes. We're wondering how you decide what to work on.
I just work on what I think is interesting. Curiosity, inter
e
sts, also bug reports and requests from customers
or
the general public. Actually, I mostly see feature requests
coming in
from bug re
ports
. I have a huge backlog of things I know we need to fix.
---
You were the developer of Nautilus for 8 years and wrote a lot of code for it. What made you switch from Nautilus to now working on Flatpak?
I m
aintained
Nautilus for a long time, and it was using
gnome-vfs
and that was problematic, so I spent some time
writing
G
IO and
GVfs
to replace it. After that I moved to Spice,
a
protocol for connecting to VMs, because
it
needed a tech lead. I was on that for 2 years, and I
worked on various
aspects of it
. After that I did mostly GTK,
but
I've had a long history of inte
r
e
s
t in bundling stuff. That led me to be one of the
Red Hat
developers
working
on
D
ocker. Docker was
becoming
very popular and we needed it to work for
Red Hat
. All this
experience working on the Docker
infrastructure
inspired my
work on Flatpak,
and
that's why I chose that time to prioritize the
project
. I
had
been exper
i
menting with three other bundling systems
before
, but they
had
always been prototypes.
---
This is the very early beginning of Flatpak, how do you see it evolving in terms of features?
I think the core doesn't necesarily have to be that much larger,
and
it's more about evolving the infrastructure around it. The application store, developer portal, making it eas
ier
to build and distribute flatpaks, and
eventually
include some sort of donation
/payment
system. I think we
also
need more work on portals
, b
ut the basic
core
is
good
enough. Obviously there will be bugs and minor changes, but
I don't expect anything
huge.
---
What's next after Flatpak?
I am interested in Emmanuel
e
's work
on the
scene graph. I'm reviewing that and looking at it a bit, but I'm focusing on Flatpak for the forseeable future. 
---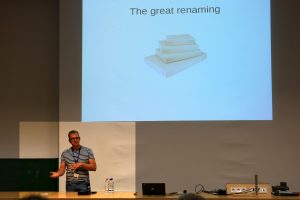 ---
What has been keeping you at Red Hat for the last 15 years?
It's just a great place to work. I get to work on what I love, and I
have the freedom to choose
what to work on. And there's not a lot of bullshit.
---
How do you see the interaction between companies like Red Hat and GNOME?
Historically we had more companies involved, and
I
wish we had more again
, to have more opinions and more resources in general
.
T
he ones we have now
though
are interacting quite well with the community.
T
here was a time in the early 2000s when there was more co
r
porate interest,
but
now desktops don't have as much interest, it's more about mobile.
I
'd like to see more companies investing in the desktop.
---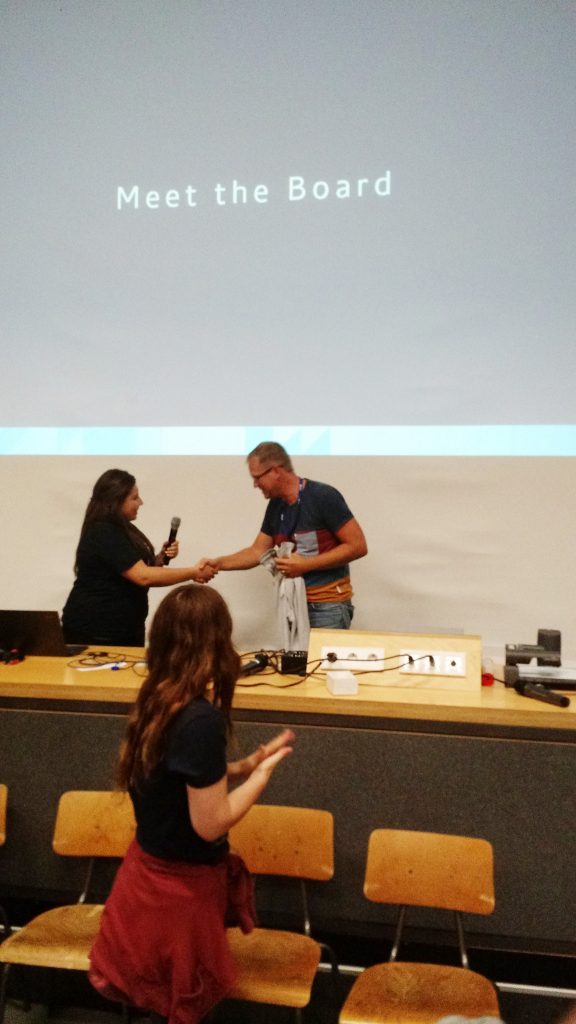 What do you think about having won the Pants award? The Pants award is quite prestigious and now you're part of a sort of hall of fame!
I was really glad to get the pants, but I haven't really thought about it m

uch. It was moving and I've seen people getting them over the years, so it shows that there's interest in what I'm doing. It mea

ns

I'm doing the right thing.
---
We hear you play pokemon GO! What team are you on? 
---
What is your favorite place on Earth?
---
What is your favorite food?
Beef and french fries are good! 
---
What is your spirit animal?
It would probably be a cat. I'm a cat person. Right now I have 2 cats, but I've had cats my whole life, more or less.
---
Finally, our classic and important question; what do you think cats dream about?
I'd say they're chasing something. My cats are not chasing mice, I can tell you that! So I'd say they're chasing toys probably. 
---
Thank you, Alex, for spending time answering our questions.
And, o
nce again, congratulations on being the 2016 Pants winner!
Catch Alex
talking more about Flatpak
at LAS GNOME this September
19th
in Portland, Oregon
! Find out more on: las.gnome.org