The GNOME project is built by a vibrant community and supported by the GNOME Foundation, a 501(c)(3) nonprofit charity registered in California (USA). The GNOME community has spent more than 20 years creating a free desktop environment designed for the user. We're asking you to join us by becoming Friend of GNOME.
The GNOME Foundation manages the technical infrastructure powering GNOME projects. Our Infrastructure Team is led by Andrea Veri and also includes Bartłomiej Piotrowski, working in devops and systems engineering. While Andrea has been with the Foundation for some time, Bart was hired in 2019.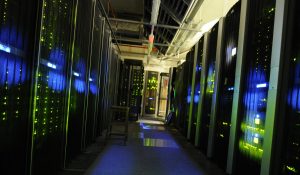 Building and maintaining infrastructure for the GNOME project is one of the many activities of the GNOME Foundation, and it's one of the most important. Building software like the GNOME desktop environment requires a lot of technical support, including managing servers and providing collaboration tools. Since GNOME is focused on being a self-sustaining community, we look as much as possible to managing our own services and software, and making sure it is free and open source.
The GNOME Infrastructure Team currently supports a total of 34 virtual machines hosted on a total of eight bare metal nodes. These virtual machines allow us to run services like the Openshift Container Platform (OSCP), which provides self-service access to the community to run any of their workflows on an automated and containarized fashion.
GNOME is build using self-hosted FOSS. We collaboratively build GNOME using a GitLab instance, which has a total of 15k accounts. We do shared storage using NextCloud. Community discussion is handled over Mailman, Discourse, and MoinMoin. We are currently using Indico and Connfa for our event planning and management.
There are other community-focused services as well, including:
internationalization services including localized home pages and translation toolings;
mail services for staff and community members;
staff mail endpoint for all the GNOME employees and contractors to store their mails on a supported hosting;
an IDM solution with more than 2.5k accounts, mirroring infrastructure for the GNOME sources to be available to a place that is closest to where you live for fastest download speeds;
Cachet for a dynamically updated Infrastructure Status page; and
a Surveys system and several app migrations from virtual machines into containers with a major improvement over maintainability, performance and budget that allowed us to retire unnecessary hypervisors and reduce the costs for the hardware renewals; and
a list of tools we offer to the community that keeps increasing year over year.
Additionally, the GNOME builders for the CI/CD processes were fully automated allowing the team to save time putting the system into service whenever a new builder is being donated to the GNOME Foundation.
We have a lot planned for the future. In particular we'll be focusing on migrating additional virtual machines into containers on OSCP. The idea is to consolidate and simplify the existing infrastructure even further to reduce maintenance and costs but at the same time offer the community the toolings they need in order for the GNOME Project to be successful as a whole.
We're asking you to help us to help make the GNOME Project successful becoming a Friend of GNOME. By supporting the Foundation, you're helping us to provide these necessary resources to the GNOME community, as well as expand our offerings to better meet the growing needs of the Project.
Everything the GNOME Foundation does is for the GNOME community. By supporting us, you're supporting a global community looking to serve everyone, regardless of geography or language. Join us in working towards a brighter future for GNOME by becoming a Friend of GNOME today.