This is it! The last Friends of GNOME Update for 2019! We have a lot planned for 2020, so stay tuned for more Updates!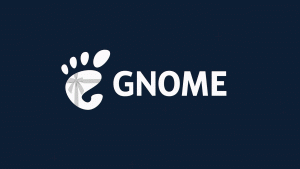 GNOME on the Road
November was full of excitement for us. We went around the world, bringing GNOME to exciting locations, from New York to Shanghai.
Executive Director Neil McGovern went to China Open Source Convention in Shanghai, China. While there, he gave two talks, one about the importance of free software on the desktop, and one about why open source is about communities.
We also hosted a very successful Linux App Summit in beautiful Barcelona, Spain with our friends from KDE.
Strategic Initiatives Manager Molly de Blanc could be found at Sustain NYC in Brooklyn, NY, talking about sustainability in open source.
January looks quite for the GNOME Foundation, but at the end of the month you can find us in Brussels, Belgium at FOSDEM, CopyleftConf, the GNOME hackfest, and other ancillary events.
On that note…
GTK Hackfest in Brussels, Belgium!
Are you going to be in Brussels January 28 – 31? We're hosting a GTK hackfest. We have two main goals for this hackfest: determining the requirements for a new accessibility stack inside GTK and identifying the remaining GTK4 blockers.
The Legal Update
Rothschild Patent Imaging alleged that Shotwell is in violation of one of their patents. People, especially within the free and open source communities, have been stepping up to help us raise funds for the case. We have so far raised over $150,000 from more than 4,000 donors. You can read more on our blog.
Friends of GNOME Drive
We're aiming to have 100 new Friends of GNOME join us by January 6, 2020. If you're not a Friend of GNOME, please consider signing up. If you already are, consider telling a friend of sharing on social media how to become a Friend of GNOME.
Flathub Updates
One of the things we do as a Foundation is host Flathub, an app store and build service for Linux. We've been busy making some updates to help it run more smoothly for the end user.
Flathub works with Flatpak, which is celebrated its fifth birthday on December 17. Happy birthday!
Thanks, AWS!
AWS donated credits to GNOME. GNOME infrastructure uses AWS S3 as a service as file storage for the many Docker images that are updated daily.
GUADEC and GNOME.Asia
GUADEC 2020 is going to take place in Zacatecas, Mexico! Planning is already in full swing, with the local team working hard.
The call for GNOME.Asia 2020 hosts is now open! Do you live in Asia and think you're ready to organize a GNOME.Asia in your hometown? The deadline for proposals is 17 January 2020 and we're happy to help you out! Feel free to direct questions to gnome-asia-committee-list@gnome.org.
Outreachy This Winter
We have two brand new Outreachy interns! Sonja Heinze will be working on Fractal, while Pryanka Saggu will be busy with the GNOME translation editor, Gtranslator. We'd like to shout out to their mentors, Jordan Petridis, Daniel García Moreno, and Daniel Mustieles García. You can follow their adventures on their blogs, which are linked to above.
Thank you!
As always, thank you!