Welcome to the January 2021 Friends of GNOME Update
We made it to 2021! Go team!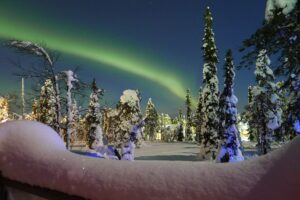 GNOME on the Road
We'll be at FOSDEM 2021! We will have a stand you can visit, which will include a Matrix chat. We'll be scheduling themed discussion hours, which will be finalized and posted soon. We're still looking for people to volunteer, so if you want to come and share your love of GNOME, please sign up today! You don't have to be an expert in GNOME to volunteer at our virtual stand and it's a great way to start learning more or get more involved.
We will also be hosting a GNOME Beers event on the Saturday evening of FOSDEM (February 6) in the evening, Central European Standard Time. We'll share more details on the Engagement Blog and on social media. This event will be emceed by Neil McGovern, who will lead participants on a beer tasting journey.
GTK 4 Release
The GTK team released GKT 4.0! We are thrilled to see ten years of work culminate in such a great way. Many people were involved in the creation of GTK4, and you can read all about them on the GTK blog.
Getting Involved With GNOME in Paraguay
In December we worked with the Universidad Catolica in Paraguay to host a GNOME event. This event featured four sessions to help people get started in contributing to GNOME and finding a place in the GNOME community. This was a project of the University Outreach Initiative. If you're interested in seeing an event at your university or participating in one, please contact the University Outreach Initiative.
We Finished Our Fundraiser
Thank you to everyone who helped get the word out on our Fall Fundraiser, which ran from November 2020 until January 2021. Over the course of the fundraiser we raised over $7,000 (USD), which is more than twice as much as we raised last year. We'll be having a wrap up meeting on February 4 at 17:00 UTC. You can register to attend if you're interested in learning more about how the fundraiser went, what we learned, and what we'll be doing moving forward.
Community Engagement Challenge
Phase Three of the Community Engagement Challenge is underway and our five teams are hard at work preparing their final presentations. Learn more about the BOSS, Leapcode, First Contributions, OpenUK Kids's Courses and Associated Digital Camps, and Brooding Participation through Scaffolded Sustained FOSS Engagement projects at https://www.gnome.org/challenge/winners/ or follow @gnome for their social media takeovers! Join us on April 7, 2021 for our Winner's Showcase. For more information about the Showcase, please visit: https://events.gnome.org/event/75/
Thank you!
Thank you for everything you do for GNOME. If you're not already a Friend of GNOME, please consider becoming one today.