Welcome to the May 2021 Friends of GNOME Update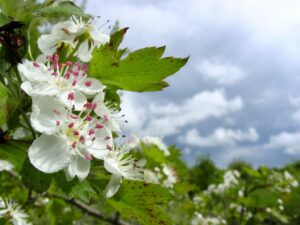 LAS
The Linux App Summit took place May 13 – 15. Taking advantage of its virtual nature, the event had a long break in the middle of the proceedings in order to better accommodate attendees across time zones. Congratulations and thanks to the whole LAS team!
GUADEC
The call for GUADEC birds of a feather sessions, lightning talks, and workshops is now open. These will take place July 23 – 24, after the talks.
Birds of a Feather (BoF) sessions are up to two hours. These provide a time for people with shared interests to get together to talk about them. These can be working sessions and/or discussion sessions.
Lightning talks are ten minute talks. If you're an inexperienced speaker or nervous on a stage, lightning talks are a great opportunity to try out speaking in a more relaxed setting. If you have an idea you want to try out, a narrower topic to explore, or you want to start a conversation, consider giving a lightning talk!
A workshop is a hands on session where people will be learning and working together.
You can submit an idea today!
Community Engagement Challenge Feedback
Did you follow, participate in, or otherwise engage with the CEC? Please give your feedback and fill out this survey!
Seeking University Outreach Ambassadors
The University Outreach program serves two purposes: helping universities adopt GNOME technologies and helping students get involved with GNOME. The GNOME Africa community is currently recruiting for university outreach across Africa. Fill out this form to learn more!
Interns!
We can never adequately express how excited we are about GNOME interns. This year we have two Outreachy interns and 12 Google Summer of Code interns.
Our Outreachy interns are Veena Nagar and Madds H. GSoC interns include Abanoub Ghadban, Maximiliano Sandoval, Manuel Genovés, Kai A. Hiller, Nishal Kulkarni, Alejandro Domínguez, Nishit Patel, zbrown, Ivan Molodetskikh, visvesh subramanian, Arijit Kundu, and Dhanuka Warusadura.
GNOME Gifts
We've had a few changes at the GNOME Shop, including a new water bottle.
Misc Updates We Like
Thank you!
Thank you for your support! Whether you're a Friend of GNOME, contributor, users, or casually interested in our work, we appreciate your time and interest in building a great GNOME community!