Welcome to the November 2020 Friends of GNOME Update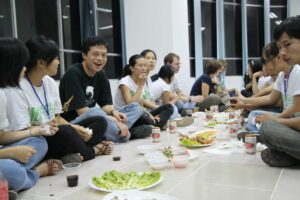 GNOME on the Road
The Seattle GNU/Linux Conference took place online this year and we were there. Executive Director Neil McGovern gave a presentation titled "Patently Obvious" about our legal case with a patent assertion entity and how the settlement impacts all of FOSS.
Strategic Initiatives Manager M. de Blanc gave a surprise talk that had nothing to do with GNOME, but discussed the Foundation nonetheless.
We also had talks at Linux Application Summit and GNOME.Asia, which you can read more about below.
We (co-) Hosted Great Events!
Linux App Summit (LAS) took place on November 12 – 14. Co-organized with KDE, LAS brought together attendees from over 80 countries. Videos are already online if you would like to catch up or share your favorite sessions with friends.
We had three GNOME Foundation staff speaking at LAS:
While writing this, GNOME.Asia Summit is taking place. Organizationally based in Malaysia, GNOME.Asia is happening until November 26. It features an amazing list of speakers, including talks from Bartłomiej and Melissa; GNOME Foundation Board Members Felipe Borges (giving two talks), Rob McQueen, and Federico Mena Quintero (also giving two talks; and GNOME Foundation members and friends.
Accessibility GTK (and GNOME)
Emmanuele, Core GTK Developer, has spent 2020 focusing on accessibility. He recently worked with Matthias Clasen on a blog post about some of that work.
When discussing computing, "accessibility" refers to the technologies that make things like software and web sites work for people with disabilities or who otherwise need accommodations. This includes a range of permanent and temporary conditions, e.g. blind users and people who have broken an arm and are computing one handed while it heals. Accessibility matters to us at GNOME because we believe everyone should trust and be empowered by their technology, regardless of ability.
Community Education Challenge Phase Two Winners
The Community Engagement Challenge Phase Two is wrapping up. Melissa Wu and Caroline Henriksen have been preparing for the announcement of the Phase Two winners. You can join us on December 2 at 18:00 UTC for a showcase of projects, highlighting how they've developed since July, and the grand announcement of who will be moving on to Phase Three.
Check Out A GNOME Working Group
We've started up regular social media working group hours that anyone can join. The goal of these meetings will be to discuss and plan out news and social topics for the following week, and if there is time, to work on drafting the content. You can drop in on one to check it out (or one of the other Working Group or Team meetings). Information is on events.gnome.org.
Building the Future of GNOME
We're running a fundraiser to fund the Foundation's activities in 2021. We appreciate how much you've already supported GNOME! We're asking if you'd be willing to share our announcement of the fundraiser; one of the weekly updates we'll be sharing on gnome.org, including this one on GTK4; or your GNOME Story on social media using #GNOMEStories.
Even if you don't, we recommend checking out Director of Operations Rosanna Yuen's GNOME Story.
From Planet GNOME
Here are a few posts we particularly liked from Planet GNOME:
Thank you!
Thank you for all the ways you support GNOME—the community, the Foundation, and the project. This has not been an easy year for many of us, and we appreciate that you have given your time and energy into making GNOME a place where people have found connection, fulfillment, and even joy.