Today I released gnome-software 3.12.0 — with a number of new features and a huge number of bugfixes: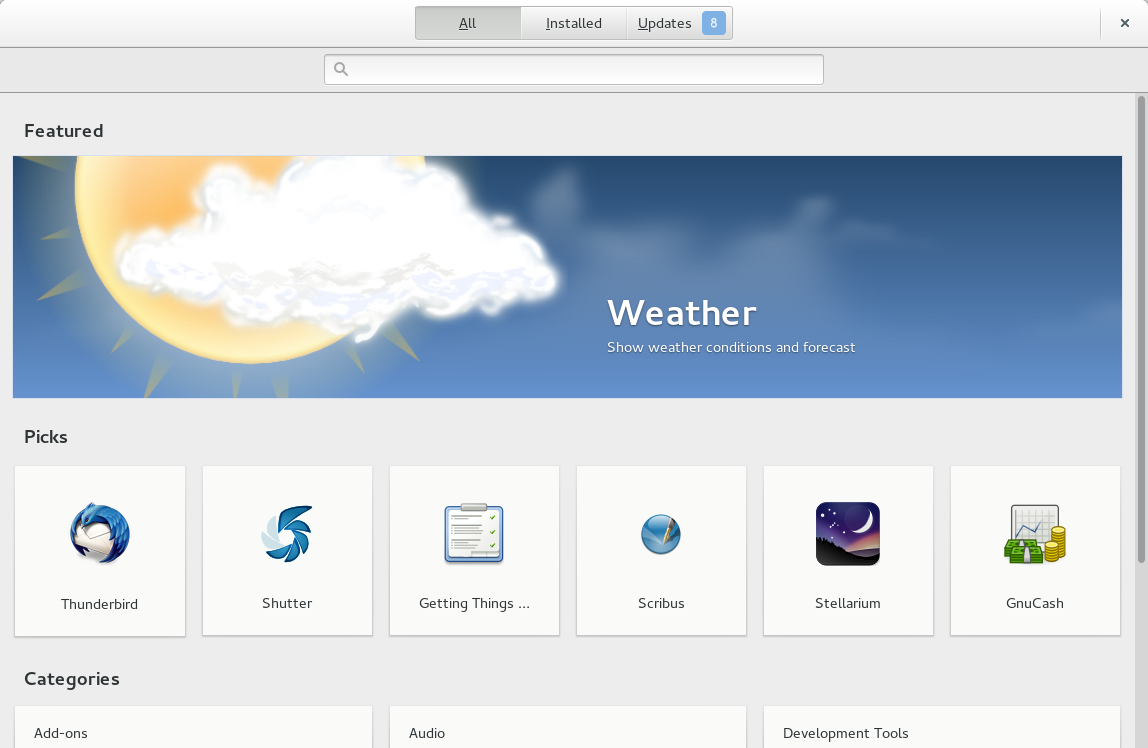 I think I've found something interesting to install — notice the auto-generated star rating which tells me how integrated the application is with my environment (i.e. is it available in my language) and if the application is being updated upstream. Those thumbnails look inviting: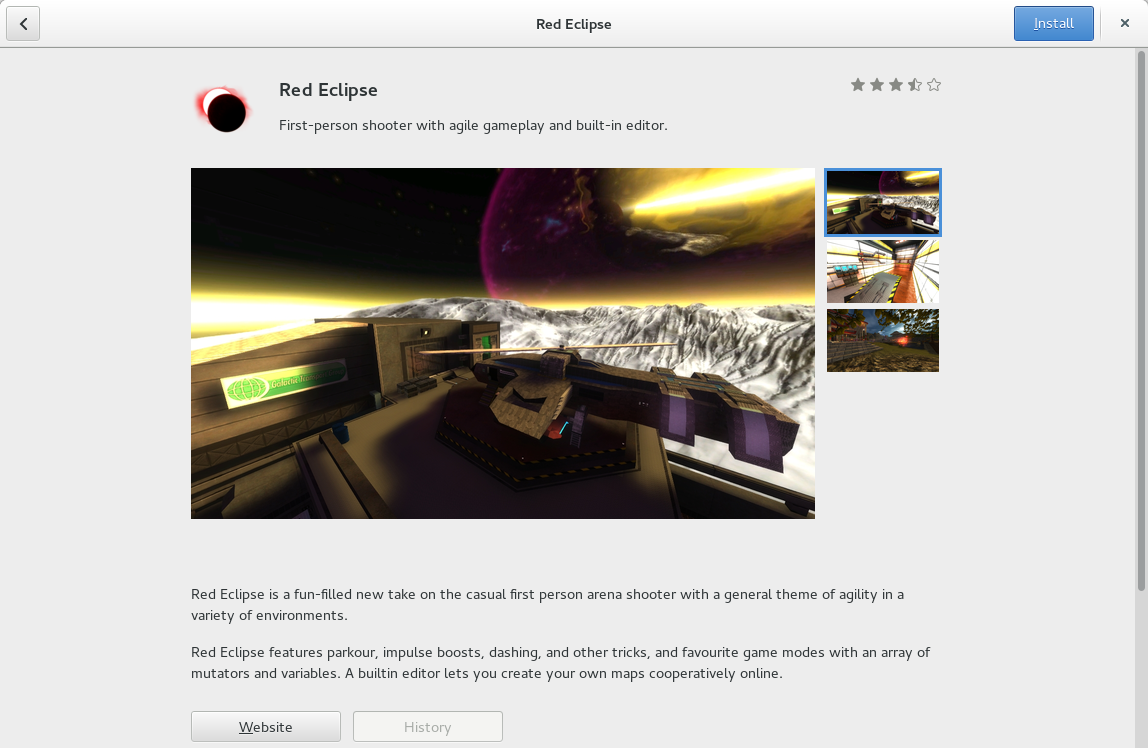 We can continue browsing while the application installs — also notice the 'tick' — this will allow me to create and modify application folders in gnome-shell so I can put the game wherever I like: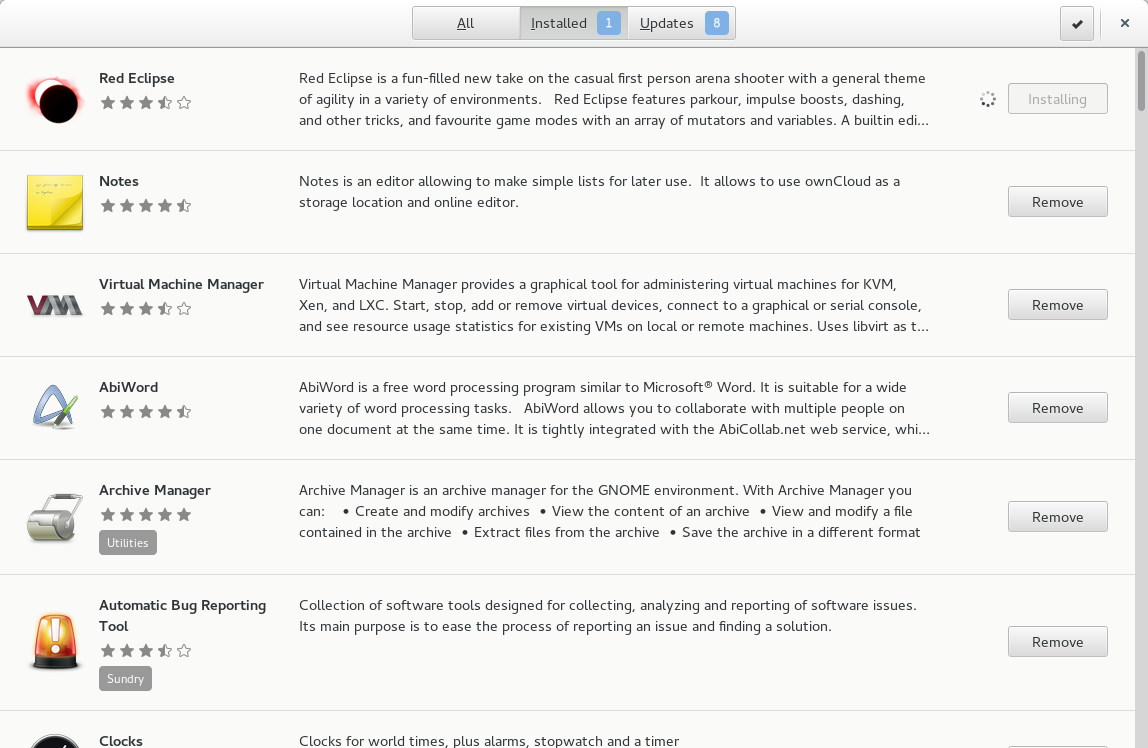 The updates tab looks a little sad; there's no update metadata on rawhide for my F20 GNOME 3.12 COPR, but this looks a lot more impressive on F20 or the yet-to-be-released F21. At the moment we're using the AppData metadata in place of update descriptions there. Yet another reason to ship an AppData file.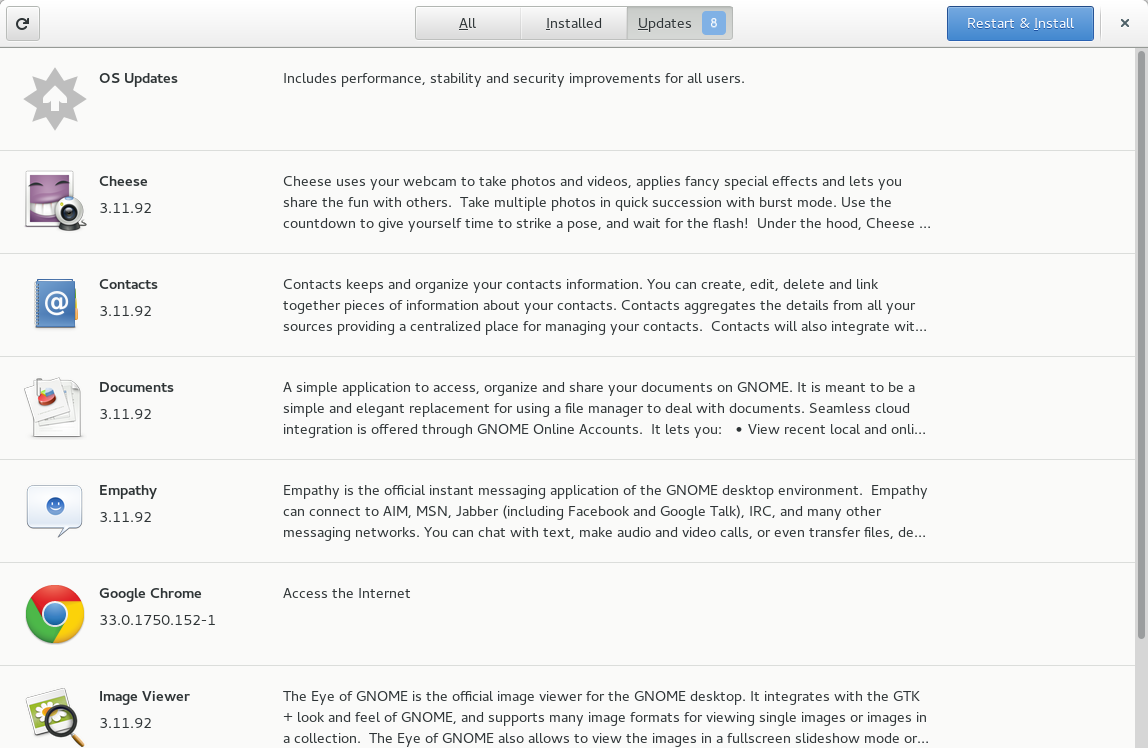 We can now safely remove sources, which means removing the applications and addons that we installed from them. We don't want applications sitting around on our computer not being updated and causing dependency problems in the future.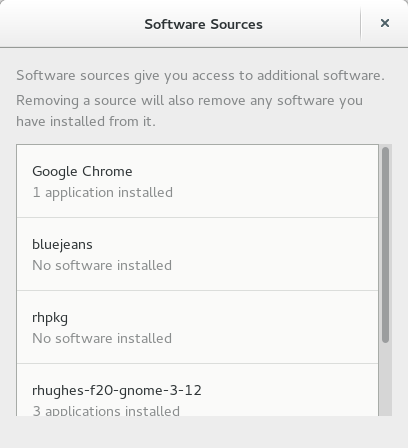 Development in master is now open, and we've already merged several large patches. The move to libappstream-glib is a nice speed boost, and other more user-visible features are planned. We also need some documentation; if you're interested please let us know!