Another week, another vendor. This time the vendor is called AKiTiO, a vendor that make a large number of very nice ThunderBolt peripherals.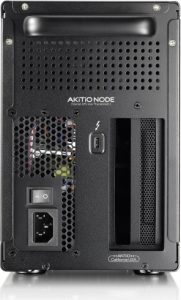 Over the last few weeks AKiTiO added support for the Node and Node Lite devices, and I'm sure they'll be more in the future. It's been a pleasure working with the engineers and getting them up to speed with uploading to the LVFS.
In other news, Lenovo also added support for the ThinkPad T460 on the LVFS, so get any updates while they're hot. If you want to try this you'll have to enable the lvfs-testing remote either using fwupdmgr enable-remote lvfs-testing or using the sources dialog in recent versions of GNOME Software. More Lenovo updates coming soon, and hopefully even more vendor announcements too.