This week has been excellent for me and for the OpenSource community. I have several others have been at the Microsoft New England Research and Development center in Cambridge, MA developing on several applications. We have developers working on Banshee, Tomboy F-Spot, MonoDevelop, Plastic, Pinta and even some random projects.
The energy and brainpower that I feel this week is phenomenal. I also feel a real purpose in the room. I think partly because everyone here is focused on development and working together. The quality of persons and the desire to work together is outstanding.
I am very excited to report that at the end of Thursday I had Tomboy on OSX running and loading notes. We are using the new Tomboy-library and MonoMac and with these two pieces the development process has been minimal. Robert Nordan has been working on Tomboy-library this week and has a sweet search function implemented.
Here is an example from the current development of Tomboy for OSX.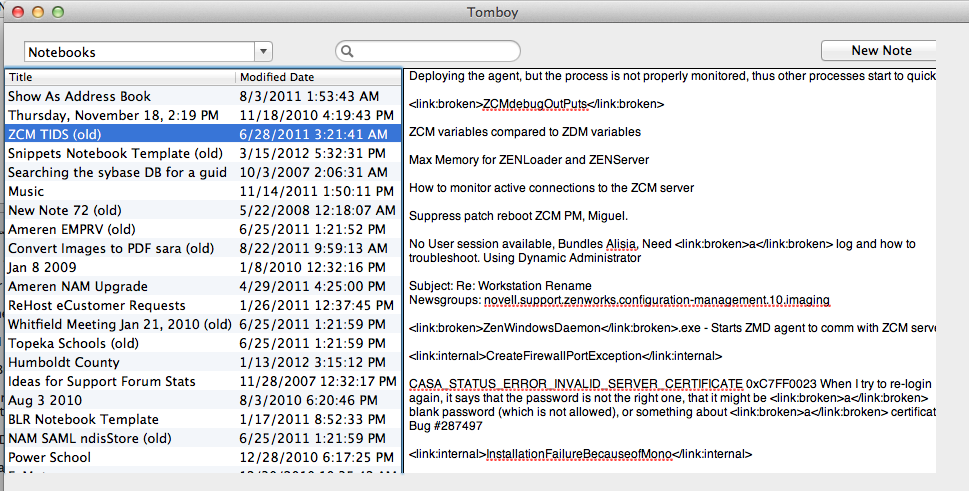 You find follow other blog posts from this week MonoHackFest here.
Big thanks from us to Microsoft, GNOME and others for sponsoring us this week.