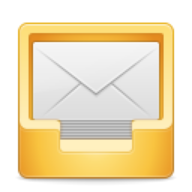 We at Yorba are pleased to announce Geary 0.3.1, a maintenance release for Geary 0.3. This version includes the following fixes:
Reduced CPU and memory footprint
Account dialog bugs fixed
Stability improvements
Download the Geary 0.3.1 source here. Build instructions are over at the Geary wiki.
Ubuntu Precise and Quantal users can find packages in our PPA.
Geary's development is supported by donations. Do you like Geary? Want to see this project continue? Please consider making a donation at our IndieGoGo fundraiser. We can't do it without your help!