I'm pleased to announce the release of California 0.2, Yorba's GNOME 3 calendar application.  A lot has happened since we announced California (way back in March) and I'm happy to say that we got more features into this first release than I thought we'd make.  Version 0.2 offers the following:
Month and Week views of events
Add and remove Google, CalDAV, and webcal (.ics) calendars
Integrates with Evolution Data Server, so your existing Evolution calendars are automatically available
Add, view, edit, and remove events (including recurring events)
A natural-language Quick Add parser for easily adding events: just type in the information and California schedules the event(s)
F1 online help (thanks Jim Campbell!)
Smooth animations and popovers for viewing information effortlessly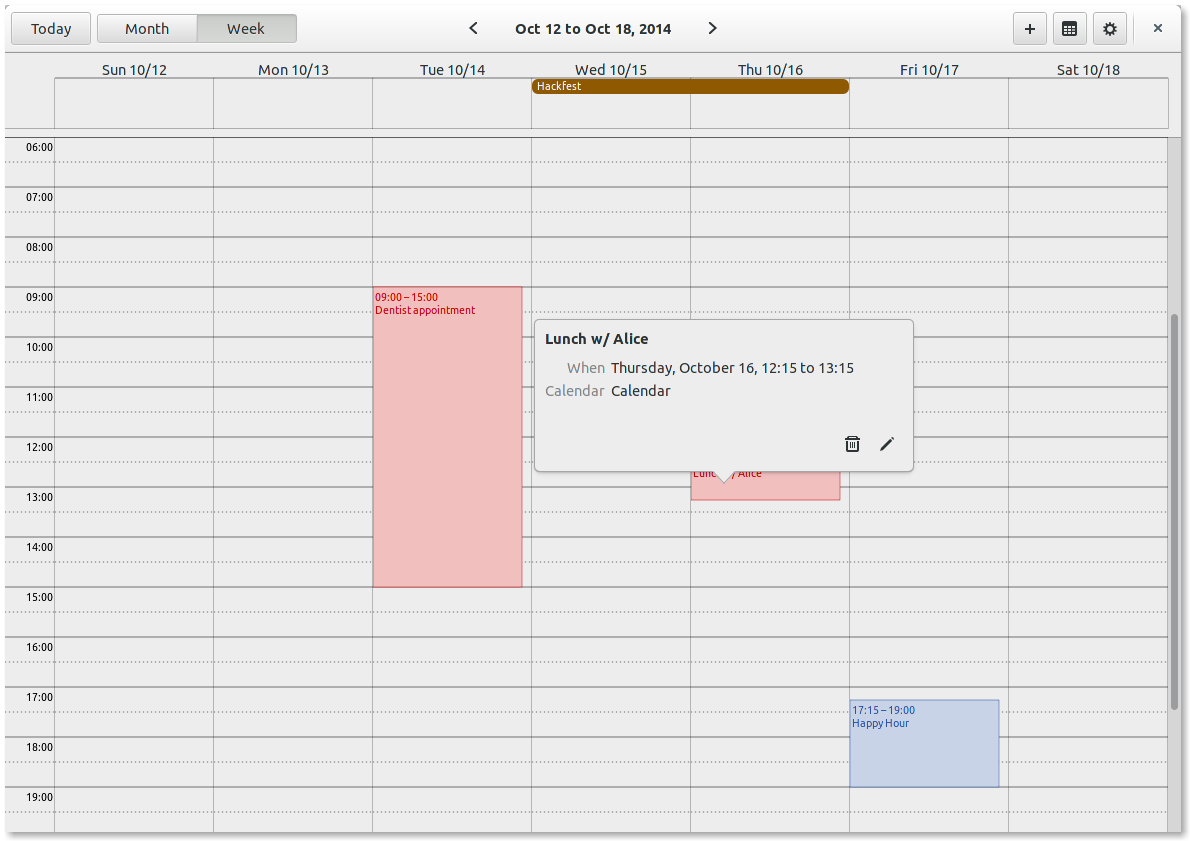 The California 0.2.0 tarball is available for download at https://download.gnome.org/sources/california/0.2/california-0.2.0.tar.xz
California is also available for Ubuntu Utopic (and its derivatives) at Yorba's PPA.