Thanks to Allan Day's design and Richard Hughes' backend work, I was able to implement application addon support in GNOME Software. This week, we have released GNOME Software 3.13.3 and the addon support is available in the release for everyone to try out.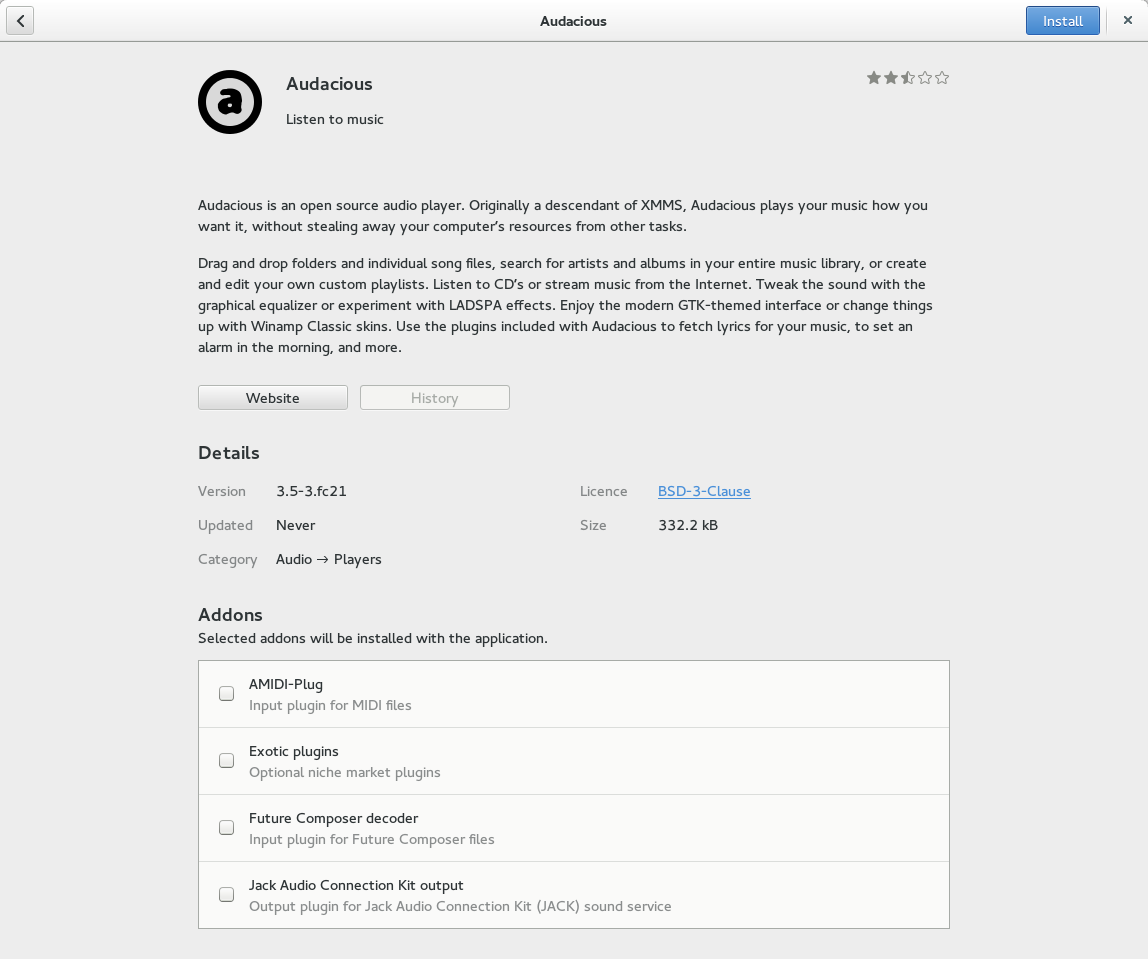 The screenshot above is for Audacious that was the very first application in Fedora Rawhide to start shipping addon metadata. If you are an upstream author or a package maintainer and want your addon to show up in GNOME Software, it's pretty easy to do. All that is needed is to drop a small file in /usr/share/appdata/ with the metadata and it shows up. Check out Richard's blog post I have linked above to see how to do that. Or catch us on IRC, we're always happy to help.
GNOME Software 3.14.x is going to be the software installer in Fedora Workstation 21, and we've already got 3.13.3 available as a sneak preview in Rawhide. Try it, break it, and report bugs!