Great news everybody!
I finished some hours ago to give my first GNOME talk at my University
The talk was called "GNOME Hacking in Guadalajara" for no specific reason other than "GNOME Hacking in Florence" seemed to be less cool. And for some hours, I have been Cosimo Garcia Lopez, a mexican uber-cool hacker
The event was organized by LILiK, a stuednt free software lab I am member of.
Alessandro made an introduction about what GNOME is, and I talked about the cool libraries we have inside our platform, writing in about an hour as example, a little app that plays with libempathy and GIO to get Jabber messages and downloading http uris we receive, opening them with the default application. I ended the talk promoting bugzilla and encouraging people to spread the (GNOME-)love and start writing patches now!
The room wasn't much crowded, but the people there were really interested and made me a lot of questions about GTK+ and GObject. I am quite proud of this little achievment…if someone an year ago told me I was going to hold a talk about developing GTK+ applications I would have laughed at him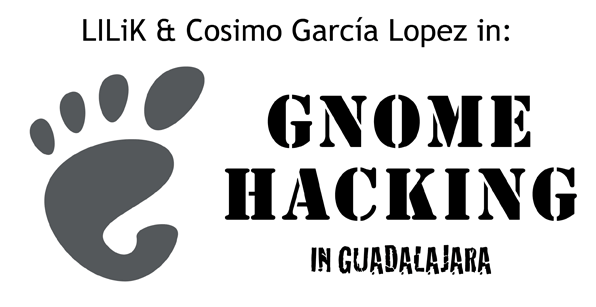 == Summer of Code ==
In other news, I've made some more progress on the filtering API for MediaManager, but haven't had the time (due to the talk) to write any tests yet. More about this on the next weekly report.